Citizens of Sheffield increasingly satisfied with local road infrastructure
Over the past few years the Sheffield City Council has been steadily improving local roads and highways
February 16, 2020 13:00
Anton Stoyanov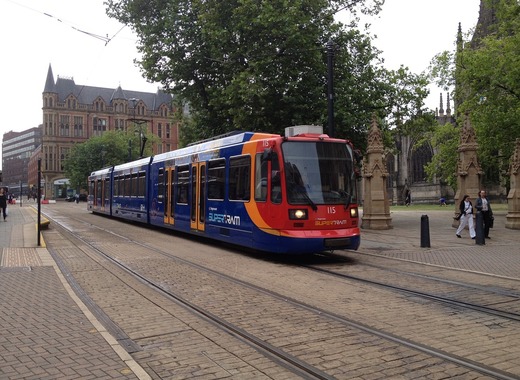 The annual National Highways and Transport Public Satisfaction Survey which covers a total 112 local government in the United Kingdom has revealed that citizens of Sheffield are becoming increasingly satisfied with the conditions of local road infrastructure.
The report indicates that the City Council of Sheffield has been successful in its efforts to improve travelling conditions and it is being recognized by citizens as a result.
Furthermore, the satisfaction levels of Sheffield residents are higher than the average in the United Kingdom – by a full 5% in the categories concerning highways – namely their conditions, maintenance and street lighting. Looking further into the "highway conditions" metric, Sheffield residents are 14% more satisfied than the national average – a testament to the efforts of local authorities.
Progress and achievements
Sheffield has been quickly rising in the rankings when it comes to citizen satisfaction with road infrastructure. In 2017, for example, it was reported that satisfaction levels of Sheffield residents have risen the most compared to other parts of the United Kingdom – nearly doubling since 2010.
The City Council's successful efforts are in no small part thanks to the strides made by the Streets Ahead project. In essence, it is a contract between the local government of Sheffield and Amey that aims to upgrade local roads, streets lights, bridges, paving and other related items over a period of 25 years.
Talking about the success of the initiative and the results of the survey, cabinet member for Environment, Street Scene and Climate Change at Sheffield City Council, Councillor Mark Jones stated that "The National Highways and Transportation Survey results for 2019 show the positive and anticipated impact our Streets Ahead programme is having across the city. We know there's still a way to go. But, with resurfacing completed on 70% of our roads and pavements, the improving scores are a testament to the much-needed investment realised through the Streets Ahead programme. The trends for Sheffield are increasingly positive year on year. We want to improve and then ensure we continue to maintain satisfaction for the duration of the current contract and beyond."
Like the article? Subscribe to our newsletter to receive the latest from the EU cities right into your inbox.