City Councils in England get expanded powers to fight COVID-19
With the new changes, local governments will be able to act faster when responding to an unfolding crisis
July 18, 2020 10:00
Anton Stoyanov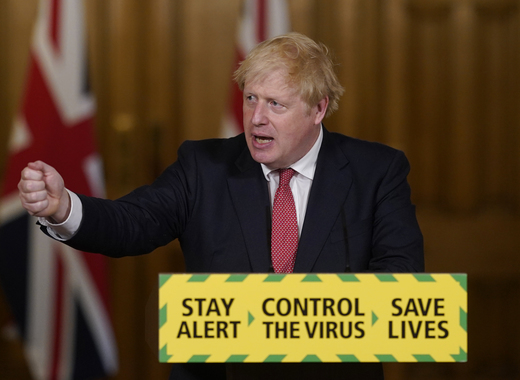 Source: Boris Johnson Covid-19 Press Conference by Number 10 on Flickr (CC BY-NC-ND 2.0)
At a press conference held yesterday 17 July, Prime Minister Boris Johnson announced a number of changes regarding the government's approach to COVID-19 that will be coming into force over the next few weeks.
The new measures include concrete dates for the reopening of certain businesses, the reallowing of operations of wedding venues, theatres and cinemas and a pledge for the entire country to return back to normal come Christmas.
One of the most important parts of the government's plan, however, is the expansion of powers of local authorities across England, without which none of what the Prime Minister has promised will be possible.
Acting first and acting fast
Local authorities are uniquely positioned to be closest to citizens and to always stand ready to answer their call and to respond to their needs. Yet throughout the crisis, they have been faced with far too many barriers and red tape that have prevented them from acting fast.
That is changing, starting today, as the government has expanded the powers of City Councils across England in order to allow them to better answer the threat of COVID-19. Some of their new competencies include:
The ability to issue orders for the shutdown of pubs, cafes and shops in areas severely affected by COVID-19
The ability to close parks and other public spaces and to cancel events
The ability to close down non-essential infrastructure that is threatening a spread of COVID-19
Up until today, local governments in England had to seek approval from a magistrate before issuing their shutdown decrees, thus severely hindering their ability to respond to an unfolding crisis in a timely fashion. That is no longer the case as they can act without the need for prior approval.
During the press conference, Prime Minister Johnson urged local authorities to use their new powers with discretion and to not overstep boundaries. The shutdown orders issued by local governments can still be appealed by those affected and will be subjected to a mandatory weekly review in accordance with the development of the epidemiological situation in the respective area.

TheMayor.EU stands against fake news and disinformation. If you encounter such texts and materials online, contact us at info@themayor.eu