Available in:
Share article
Coimbra fast-tracks Parque Verde renovations
Establishments within the park were severely damaged following the flood of 2016 but repairs have been stalling
October 15, 2019 19:30
Anton Stoyanov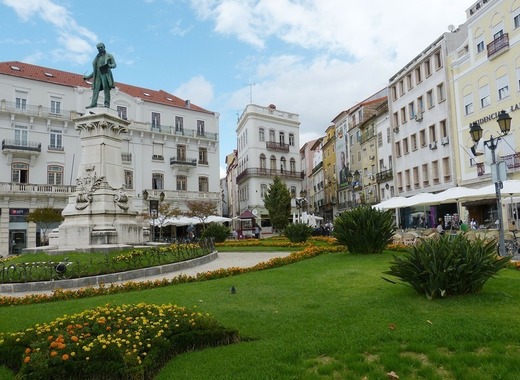 Way back in 2016, the rivers flowing through the picturesque Parque Verde do Mondego in Coimbra flooded their surrounding establishments. Work on their repairs has been stalling for years now and the city council has had enough.
Just last week, the local government announced that it will be fast tracking the renovations of the bars in area so that they can be up and running by the time the 2020 summer season begins.
Past failings and future plans
This is not the first time that the local authorities of Coimbra have attempted to renovate the damaged properties, however. In April 2018 a construction company had began working on the issue, but quickly went bankrupt, abandoning the project by October, having completed 18% of the total work needed.
Soon after, the Coimbra City Council launched a new call for tenders and found a suitable candidate. According to the mayor of Coimbra, Manuel Machado, this time, there will be no surprises as the company which won the contract had provided suitable financial and technical guarantees that it will finish the work.
The price of the contract with the new tender is 1 million euros, compared to the 825,000 euro offer of the previous contractor.
Manuel Machado has stated that he is more than determined to have all facilities in the park operational by the summer of 2020. To that end, the city council will soon be commencing the process of granting contracts for the use of these public spaces even before the renovations are complete.
According to the city's authorities there is still much work to be done in order to bring Parque Verde back to its former glory. The right bank's renovations are still up in the air with previous contractors also going bankrupt, while the call tenders for the restoration of Santa Clara-a-Velha on the left bank was only recently announced.
TheMayor.EU stands against fake news and disinformation. If you encounter such texts and materials online, contact us at info@themayor.eu