Available in:
Share article
Cologne takes smart approach to securing parking spaces
A new app will allow for citizens to directly call on authorities in cases of illegal parking on private property
March 17, 2020 21:30
Anton Stoyanov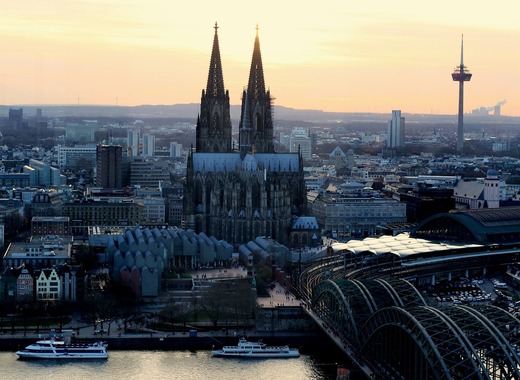 Citizens of Cologne have long been plagued by a severe lack of parking spaces across the city. That has forced drivers to park their vehicles in places they shouldn't be allowed into or are typically reserved for clients of various establishments.
The nature of German law, however, prohibits police and authorities from acting on private property in such cases. They are not allowed to tow the cars of citizens, so long as the vehicles are on private property.
Smart solutions for parking problems
Yet residents of Cologne no longer need to face the prospect of being unable to deal with pesky vehicle-owners who park wherever they please. As of a couple of months ago, a new smart solution began operating within the city – the "Parknotruf" mobile app.
Already functioning in the city of Kiel, the app aims to bridge the gap between authorities and citizens needing assistance with cars on their private properties. "Parknoturf" allows private parking spot owners to directly call on the authorities to remove cars from their premises.
How does it work? It's simple. First, you have to download the app, found on the app store. Then – if you spot a vehicle unlawfully parked on your private property, all you need to do is take a picture of the car from all of its sides, including the license plate and upload it to the app.
After that, the car will be towed away by "Parknoturf" employees and placed in holding. Its location will be uploaded to the app's website. Owners of the towed vehicles will have to pay a specific sum (depending on the city) in order for them to get their cars back.
Owners of private parking lots are entitled to commission private towing companies, thus the "Parknoturf" app creates a viable, easy and efficient way for them to deal with intruders on their private premises.
TheMayor.EU stands against fake news and disinformation. If you encounter such texts and materials online, contact us at info@themayor.eu