Available in:
Share article
Common cause unites Bled and Bohinj
Citizens and authorities of the two cities unite in protest against the planned delay of construction of a vital relief road
November 23, 2019 15:00
Anton Stoyanov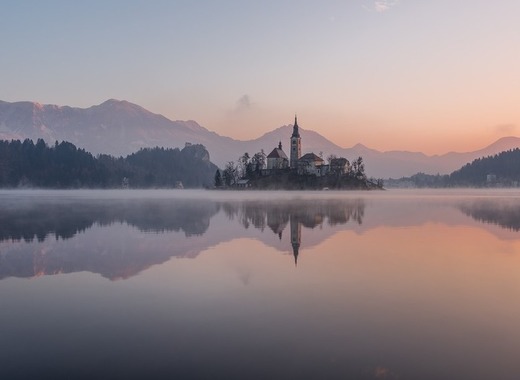 Citizens and local authorities of Bled and Bohinj have never appeared as united as they are now. Following a government announcement that the start of construction of the southern Bled relief road will be delayed until 2023, administrations and civic associations banded together to denounce the news.
Residents of the two cities have been waiting for a solution to the traffic issues plaguing the region for decades, but the government has been constantly making excuses not to start work the relief road. The mayor of Bled Janez Fajfar stated that the situation in Bled is quickly becoming unsustainable – and that by 2031 (when the new timetable envisions the project to be completed) is incredibly far off into the future.
Dire ramifications and long-term issues
Robert Klinar, the director of the Bled Municipal Administration revealed that the municipality was already done with most of its preparation for the work, having concluded 266 of the 350 necessary contracts and having finalized many of the needed purchases. All of this work is expected to go to waste, bringing about significant financial damages to the municipality.
The mayor of Bohinj Monika Ravnik also chimed in the conversation stating that the national government uses the cities as tourism trademarks yet refuses to provide the region with the necessary and much-needed transport infrastructure.
The constant arrival of tourist, combined with the lack of roads, is having a severe impact on the local population and environment. According to Bled municipal councillor Gregor Jarkovic, many locals are abandoning the city due to the deterioration of its economy and quality of life. The environment is also suffering, with Lake Bled's condition constantly deteriorating due to the traffic along its beaches – which has nowhere else to go, due to the lack of alternatives.
According to Bled Tourism Director Tomaz Rogelj as quoted by 24ur.com, "Only when the southern bypass is built will Bled be able to shine more as an image of paradise.".
TheMayor.EU stands against fake news and disinformation. If you encounter such texts and materials online, contact us at info@themayor.eu