Available in:
Share article
Copenhagen named healthiest city in Europe
The Danish capital is closely followed by Vienna, Bern and Helsinki
January 31, 2020 21:30
Anton Stoyanov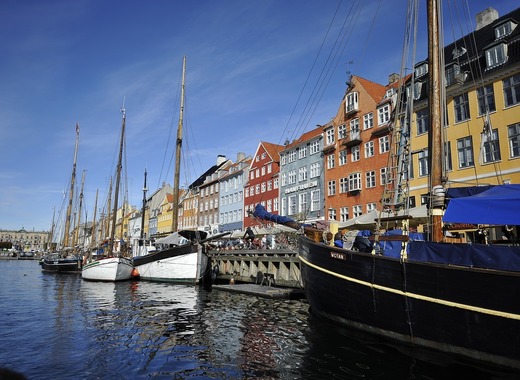 The Danish capital of Copenhagen was named the healthiest capital city in Europe according to a study commissioned by Treated.com.
The study brings together 10 key parameters that when examined collectively give a clear impression of how the city's population is faring in terms of health and health.
The variables are as follow: average monthly price of gym membership in the city; air quality; water quality; quality of life; percentage of GDP spent on healthcare; CO2 emissions; percentage of people living in the city that are walking or cycling to work; quality of green spaces; average life expectancy; and finally average price of fresh fruit and vegetables available in the city's markets.
The story of Copenhagen by the numbers
Here are the reasons why Copenhagen occupies the top spot in the ranking:
On average, the monthly gym membership price is 22.95 euros – among the lowest in Europe as a whole
Citizens of Copenhagen have an average lifespan of around 80.82 years – not the best result, but far from the worst
In terms of Air Quality, Copenhagen scores 81.91 out of 100
And when it comes to Water Quality, Copenhagen blows the competition out of the water – with 87.83 points out of 100, it places 3rd in the overall rankings for this variable
Copenhagen also boasts the 2nd highest quality of life in Europe – lagging only behind Bern
35% of GDP is spent on healthcare in the Danish capital – a substantial investment and among the highest numbers on the continent
The city also has the 2nd lowest CO2 emissions in Europe – brought to citizens by the many environmentally friendly projects developed by businesses and local authorities
A staggering amount of people walk or cycle to work in Copenhagen – the city occupies the 2nd place in this metric
Copenhagen also boasts a very high quality of green spaces -something that goes hand in hand with many of the other variables measured in the study
The worst result scored by the Danish capital, however, comes in terms of the price of fruits and vegetables – the amount of money one has to spend on these necessities is among the highest in Europe
If you're interested to learn more about how the study was conducted and how other cities fare in the race to the top, be sure to check out the full data set over at Treatment.com's website.
TheMayor.EU stands against fake news and disinformation. If you encounter such texts and materials online, contact us at info@themayor.eu