Curious New Year's Eve traditions from Europe
Eat marzipan pig or raisins, play cards or wear red underwear: all in the name of luck
December 31, 2018 11:30
Aseniya Dimitrova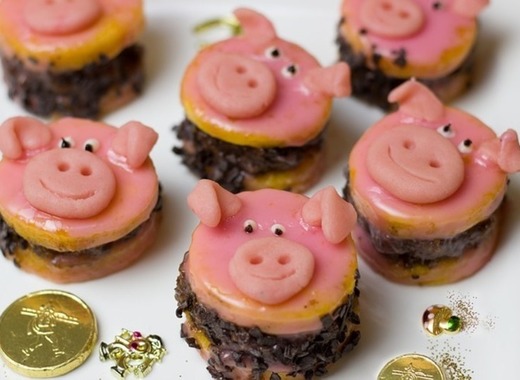 Source: Pixabay
The diversity and cultural richness of the European people are immeasurable and it is hardly possible to describe all traditions relative to the New Years Eve celebrations, without missing something. We have already given hint on some commonly popular activities in various European Union countries on this very special day, marking the passage between the past and the future. So, here is the place to underline only some of the curious habits that our fellow European citizens have, which comes to underline how our diversity makes Europe such a wonderful place to live in.
10 km run in Spain
The San Silvestre Vallecana 2018 is one of the most popular running events and is held in the Spanish capital Madrid. It is divided into popular section (for those beyond 10 years of age) and a more selective Vallecana International for those capable of passing the 10-kilometre race within 39 minutes for men and 45 for women respectively. The lists of both sections are already full – 27.500 and 1000 places respectively, therefore inscriptions are already closed, but you can discover more at sansilvestervallecana.com
Running race in Wales
The 5-kilometre Nos Galan race is held annually on New Year's Eve in the Mountain Ash in the Cynon Valley, followed by another 5 kilometres around town. It is held in commemoration of the legendary runner Guto Nyth Bran, who is believed to have been able to catch a bird in flight. What is more, there is a mysterious runner, a famous personality, who joins the event every year and lays a wreath on the grave of Guto. This year marks the 60-th anniversary of the Races.
Discover more at rctcbc.gov.uk
Giving whiskey and a lump of coal in Scotland
Scots call New Year's Eve Hogmanay and have celebrated it for centuries. This day is the quintessence of a cycle of celebrations therefore the passage between the old and the New Year it is considered essential for the next 365 days. Here is why the first person to set foot at home is very important and must carry gifts like food, whiskey and coal, so that the next year will be beneficial and fortunate.
Finnish tin melting
A sign for the direction and "shape" of the future year is used in traditional Finnish New Year celebrations: a person would pour melted tin into bucket of cold water and what is randomly produced as a shape, is used to interpret and predict his fortune. Usually horseshoes are used for the ritual.
Never finish your meals in Estonia
In Estonia, it is customary to have a lucky number of meals for dinner – seven, nine or twelve and this will give you the strength of the respective number of men. However, one should not finish their meals completely, as some food should be left as a gesture of courtesy to the spirits of those who are no longer among us.
Eat a marzipan pig in Germany
Actually, it is the pig that is considered lucky-charm on this day in Germany, therefore – pork shall be consumed if one wants to be successful during the New Year. The marzipan pig is vegetarian and also а particularly delicious sweet alternative.
Eating twelve raisins in Spain
Another eating-related deep-rooted tradition comes from Spain, namely: to eat twelve grapes at midnight for every lucky month of the next year. What is particularly important is to eat them one by one and mind each clocks chime. So right after midnight, do not rush to cheer and send best wishes to your friends – eat your grapes first thing.
Eat ice cream in France
An abundant and exquisite dinner table is among the essential characteristics of a French celebration. The fact that it is winter can never stop a French person to have a nice dessert, even if it is made out of ice. Naturally, holiday dinner includes an ice cream cake – gateau glacé – decorated with winter symbols for good luck.
Smash pomegranate and play cards in Greece
Greece has its symbols of luck, one of which is playing cards. Therefore – hours of playing, often out of home, are perfectly excusable on New Year's Eve, as they bring joy and happiness to the home. As for the pomegranate, it is a long-standing symbol of prosperity and this is why it should be smashed and hopefully – be filled with seeds.
Wearing red underwear in Italy
Finally, another custom which supposedly brings luck is wearing red underwear in Italy. It is hard to explain why and how, but since Italy is a world renowned fashion destination, probably they know something we don't about clothing and underwear. Let us just believe it and rush to the shop for some red socks: one does not want to miss out any opportunity for a great year 2019!
TheMayor.EU stands against fake news and disinformation. If you encounter such texts and materials online, contact us at info@themayor.eu