Cyprus prepares post-corona tourism strategy
The Cypriot Ministry of Tourism is attempting to chart a course for the sector's recovery after the pandemic
April 29, 2020 14:30
Anton Stoyanov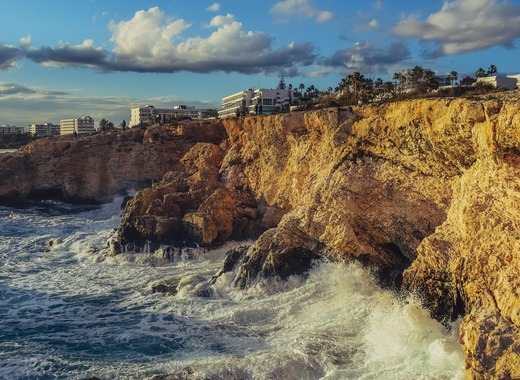 Perhaps the sector that was hit the hardest by the coronavirus pandemic and the ensuing lockdowns was the tourism industry. The shutdowns of borders, the grounding of flights, the imposition of social distancing measures and the barring of hotels and restaurants have spelt disaster for many countries' main sources of revenue.
But with many states already beginning their slow returns to normalcy, things are looking up for the tourism industry – and some countries want to be prepared to take in the first tourists who are ready to brave the outside world after the end of the lockdowns.
A new strategy for Cyprus
Last week, the Cypriot Ministry of Tourism presented its first draft of a flexible tourism action plan that is meant to pull the sector away from the brink and aid its recovery from the ongoing crisis.
The ministry's hope is that Cyprus will see its first tourists begin arriving sometime in July and is acting accordingly. Firstly, it aims to re-establish fruitful cooperation and dialogue with airline companies and travel agencies starting the first days after the Easter holidays. After that, at some point in May, it will begin providing funding to the country's cultural institutions.
The ministry's first goal in getting the tourism industry back on track is the promotion of domestic tourism – more specifically to the island's more remote, rural and mountainous areas, rather than the traditional beaches and seaside resorts.
While it is currently too early to talk about concrete numbers, the ministry believes that the Cypriot tourism industry will manage to recover in three years time, should said recovery begin in 2020.
Nonetheless, the nature of the newly-adopted emergency action plan allows for authorities to quickly shift gears and priorities – thereby adapting to the rapidly shifting and changing circumstances that the ongoing crisis entails. Such an approach, combined with the adoption of new methods of promotion and management, might allow Cyprus's tourism industry to truly recover in no time.
Like the article? Subscribe to our newsletter to receive the latest from the EU cities right into your inbox.