Available in:
Share article
Danish museums in times of pandemic
Nationwide lockdowns have forced museums to completely rethink how they operate and how they offer their services to citizens
April 14, 2020 21:30
Anton Stoyanov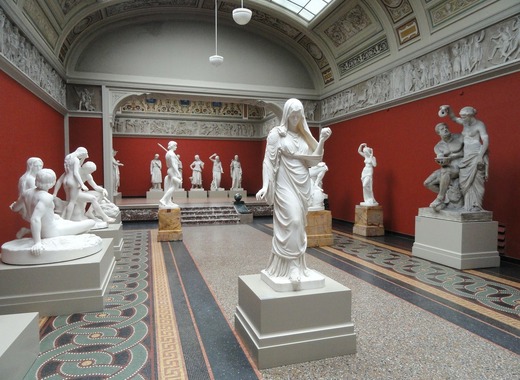 With people having been barred from leaving their homes and with many cultural institutions shutting down due to the coronavirus pandemic, many such venues have been forced to reconsider how they can continue operating and offering their services to potential visitors.
Libraries, for example, have gone digital – offering their digital collections to those on the lookout for new books or magazines to read, without ever having to leave the comfort of their homes. Meanwhile, museums in Denmark are adopting different approaches, based on their own strengths and what they specialize in.
The National Gallery of Denmark
One of the pearls of Danish museums, the country's National Gallery is offering everyone who is interested, a digitalized series of paintings and exhibitions. Furthermore, its digital companion also helps those who are interested to find out more about how art is created.
Thorvaldsen's Museum
The Museum turned 250 years old last week and its managers decided to celebrate in style. Starting 1 April, museum personnel will be setting up goodie bags in front of the venue to be picked up by kids interested in making their own art.
Within said bags, one can find everything a child will need for the creation of different pieces of art – including clay and other materials used for sculptures and portrait modelling kits. The bags can be picked up on weekdays between 11 AM and 1 PM.
Danish Architecture Centre
If you have a thing for architecture and beautiful buildings, this is the place for you. The Danish Architecture Centre's new app allows you to explore 10 different places of enormous architectural significance – from modern edifices and neighbourhoods to historic buildings constructed centuries ago.
With more and more cultural institutions going digital and developing different approaches to a dramatically different lifestyle, life at home might eventually turn slightly more bearable for everyone.
Like the article? Subscribe to our newsletter to receive the latest from the EU cities right into your inbox.