Digital sweeping plan makes street cleaning more efficient in Mechelen
It is the first Belgian city to start using the software
April 20, 2020 11:30
Aseniya Dimitrova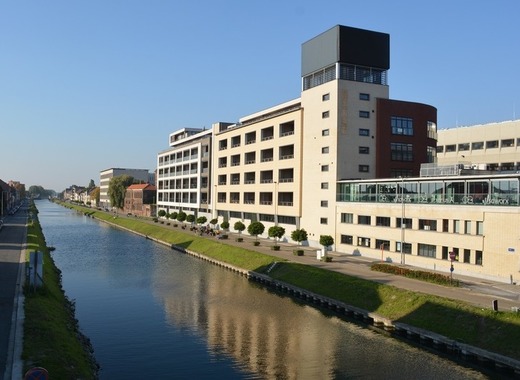 The Belgian city of Mechelen has shown that even mundane tasks like street cleaning can be performed the smart way thereby saving public resources. Since January, the city has been approaching cleaning in a new way assisted by a digital sweeping plan.
A pioneer in Belgium
At the beginning of this year, Mechelen was the first municipality in Belgium to start using the software by the Dutch company Jewel. The intelligent system knows which bins were emptied, where the sweeper passed and which plants were watered. It maps the routes travelled and indicates which tasks still have to be done.
Even during the corona crisis, the Public Cleanliness Team of Mechelen continues to work to keep the streets and squares in the city clean and green. This task involves various groups and requires a high degree of coordination.
Footpaths are swept, in winter salt is sprinkled if necessary, the bins are emptied, flowers and plants are also cared for, branches are cleared or the grass is cut. All those works are now digitized in the digital sweeping plan.
Digitalisation of urban cleaning
The digitalisation of the processes thus allows for the work of cleaning teams to be better planned, monitored and adjusted when needed. The final result – improved internal operations and public services with reduced efforts and resources.
"The software has helped Mechelen optimise the sweeping planning in a way that drivers only sweep those areas that need it. It's a win-win situation, as we get better results in less time. The switch was easily made too, as everyone knows how to use a tablet.", explains Myriam Dewael, Cleanliness Officer of Mechelen.
Furthermore, the new software is claimed to improve the handling of citizens' reports. This, combined with improved efficiency has a positive effect on employee satisfaction. Their work for a cleaner city becomes more visible to themselves and their manager, which ultimately leads to better performance. All this, thanks to digitalisation.
TheMayor.EU stands against fake news and disinformation. If you encounter such texts and materials online, contact us at info@themayor.eu