Discover Paris by the numbers
How many trees, WIFI areas or e-car charging stations are there in Paris?
August 26, 2019 09:30
Aseniya Dimitrova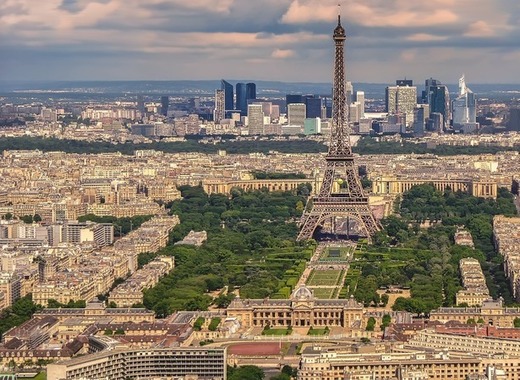 The French city is known for its iconic tourism spots and rich cultural heritage, the fine cuisine and romantic atmosphere, to name but a few examples. But is it possible to quantify its beauty and attractivity? We believe so. In a coordinated transparency effort, the French capital provides an open-access portal with information on important aspects of public living and expenditure. The side benefit – the quality of life improves dramatically when we can gather data and plan our days accordingly. Through the online portal, all of us can get a clearer idea what processes sustain the city. Here are some interesting findings from the numbers we found on Paris Data:
If you like reading papers, you can buy some in one of 401 press kiosks.
Meeting someone? There are 47 meeting places and 43 restaurants registered in the datasets. Much more are the stations to charge your electric car - 1 397, dispersed in all districts with a higher concentration in the central areas.
5 089 baby boys were named Gabriel last year. As for the girls – the most popular on the list is Louise with 4127 entrees.
There are a total of 201 518 trees in Paris. The greenest area appears to be District 15 with 7 238 trees, and only 543 in District 1.
Also, there are currently 26 sectors Paris Breaths (Paris Respire) where access to car is prohibited, so that pedestrians can fully benefit from public spaces. There is also a huge number of sidewalks and pedestrian crossings – 22 075 in total.
Finally, there are 154 places where portraits of distinguished women can be found.
All sorts of data is available online - from the ongoing events in the city, through the state of the cycling network, the location of free WIFI areas, to the most popular books in municipal libraries. So, if you haven't got the numbers you need, do not worry, they are likely to be provided in one of 225 databases accessible in real time. Just go to opendata.paris.fr.
*All data consulted on 23rd August, published under Open Database Licence by the City of Paris.
TheMayor.EU stands against fake news and disinformation. If you encounter such texts and materials online, contact us at info@themayor.eu