Discover the rich history of Athienou at Kallinikio Municipal Museum
Every year since 1990 archaeological excavations are carried out in the area
August 03, 2019 20:00
Monika Dimitrova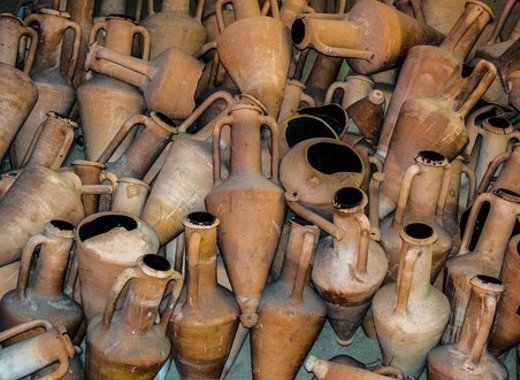 For the last ten years, the rich history of the Cypriot village of Athienou has been on display at the Kallinikio Museum. Every year since 1990 archaeological excavations are carried out in the area of Malloura. The various pieces that have been brought to light can be seen at the museum. Now Kallinikio hosts 3 collections - archeological, ecclesiastical and ethnographic. Currently, the museum is working towards promoting the integration of interactive media and emerging technologies to improve the visibility of collections and to make visits more interactive.
"The Kallinikio Municipal Museum was born from the wish of the people of Athienou to present their rich history, the immense archaeology of our area and the ecclesiastical tradition as well as its cultural heritage" underlined the Mayor of Athienou Kyriakos Kareklas. He said also that the museum has hosted thousands of visitors while cooperating with prominent scientists, academics and artists for the organisation of exhibitions, educational programmes and other activities.
According Kareklas "Kallinikio Municipal Museum is a lively museum, because it focuses on every visitor, presenting its collections with modern methods and is constantly transforming and opening doors to new collaborations."
Like the article? Subscribe to our newsletter to receive the latest from the EU cities right into your inbox.