Discover the village that saves us hours of waiting at the passport check
Schengen has been guaranteeing us hassle-free movement across the Old continent for more than 30 years
December 09, 2018 20:00
Aseniya Dimitrova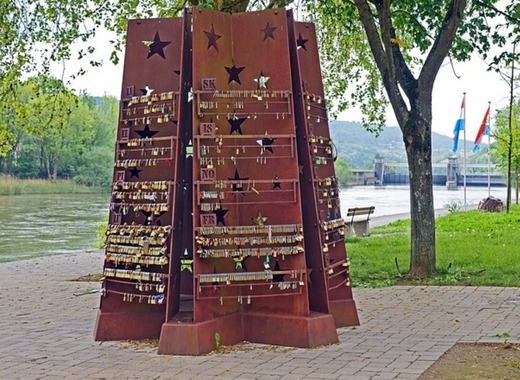 Source: Pixabay
A small village in Luxembourg with a population of about only 520 people, a cross point of France and Germany, Schengen has a key place in the history of the European Union and is symbolic of its founding idea: free movement and peace between the nations. It was here that on July the 14th 1985 Secretaries of five European states signed the Schengen agreement: Robert Goebbels for Luxembourg, Wim F. van Eekelen for the Netherlands, Paul de Keersmaeker for the Netherlands (the three are known as the BENELUX), as well as Catherine Lalumière for France and Waldemar Schreckenberger for Germany. They gather on the board of MS Princesse Marie-Astrid cruiser on the Luxembourg shores of the Moselle river. The primary purpose of the agreement is to abolish border control between the founding countries within the now "Shengen area".

Source: visitschengen.lu
After an initial period of uncertainty and disbelief vis-a-vis the perspectives of total border control abolishment, testified by the absence of heads of state for the signing of the agreement, it has increased in popularity and now has 26 member states, 4 of which are not European Union members.
The village remembers the historic events with an interactive European Museum and a tourist office with free entry, on a surface of 200 square metres. It allows for the discovery of fundamental and less know facts about the history of the Schengen area, together with historical photographs, artefacts and quizzes. Visitors can see a collection of police uniforms once used for border controls, pieces of a border wall, customs officer service caps and many others. Nearby, the border triangle of Luxembourg, France and Germany can be found, together with the Column of Nations and the Europe Square with memorial stone.

Source: visitschengen.lu
Moreover, Schengen has become in 2018 the first destination in the Grand-Duchy to be awarded European Heritage Label. However, it is not only the key role in European integration that gives Schengen tourist fame: it is home to some of the best vineyards in the country and to the Shengen castle.
More information at http://www.visitschengen.lu/en/
TheMayor.EU stands against fake news and disinformation. If you encounter such texts and materials online, contact us at info@themayor.eu