Do you know which is the busiest train station in Europe?
Each year around 214 million passengers pass through it
July 26, 2018 09:30
Monika Dimitrova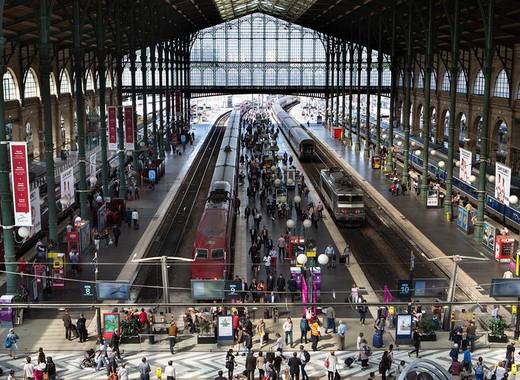 Source: Pixabay
If you are travelling to or from another city in Europe, you are very likely to pass through – Gare du Nord, officially Paris-Nord. By the number of travelers, at around 214 million per year, it is the busiest railway station in Europe. The rail station in Paris put many destinations in England, Italy, Spain and Germany within your reach. The busiest railway station in Europe and the hub for trains arriving and departing Paris on the Eurostar. With Thalys the Gare du Nord also serves Belgium, the Netherlands, ans Germany.
Along with the local and national train lines this station always a bustling beehive of activity with trains running to Northern France and the Northern suburbs of Paris. If you are traveling from London to Paris, the best solution is to take the train. Many people think of flights from paris to London, but unless you live near the airports, it`s easier and quicker to take the Eurostar train.
Source: gares-sncf.com