E-scooter providers race for untapped Mönchengladbach potential
Two major companies will be competing for customers in the city by the end of the month
October 26, 2019 12:00
Anton Stoyanov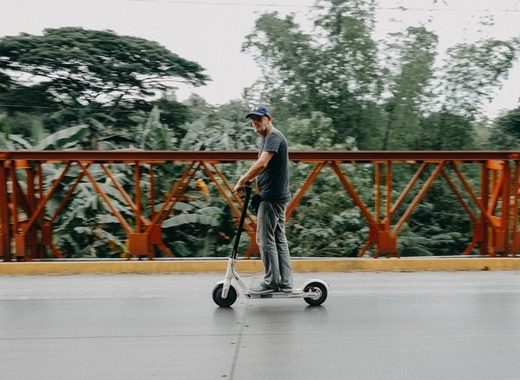 Citizens of the German city of Mönchengladbach can finally get their hands on rental e-scooters. Just last week the e-scooter provider Tier launched their first 100 vehicles in the city, placing them strategically in the city's centre and around critical junctures and focal points in the area.
Competitors on the market
The company Tier provides its services in over 40 cities across a total of 12 countries and has rich experience when dealing with local administrations and regulations. They have been in contact with the local government of Mönchengladbach and managed to successfully launch their operations without too many setbacks.
The same, however, can't be said for their main competition in the city – NEW. NEW wanted to start providing e-scooters to citizens in Mönchengladbach way back in the summer but were unable to figure out a good way to combine their e-scooter rental service with the car-sharing service mobile app.
The main problem was the driving license check, required for cars but not necessary for the use of the scooters. They were forced to develop a new app from scratch which significantly delayed their expansion in the city, making them fall behind Tier – their main competition in Mönchengladbach.
Difference in services
There are significant differences in the services offered by both providers, however. While both companies' scooters cost 1 euro to activate and 15 cents per minute of use, the range at which they can operate varies greatly. Tier's vehicles can not be used outside designated areas - from Eicken in the north to the Rheydter Ring. They also slow down to walking speed when leaving business areas and are not allowed to enter pedestrian-only zones and parks. Meanwhile, the vehicles provided by NEW have a significantly greater range of operation from Lürrip to Waldhausen and from Eicken to Geistenbeck.
TheMayor.EU stands against fake news and disinformation. If you encounter such texts and materials online, contact us at info@themayor.eu