Available in:
Share article
Easter in the time of corona: Croatian cities open markets
Due to the coronavirus pandemic, all markets in Croatian cities were shut down on 22 March
April 09, 2020 15:00
Diana Todorova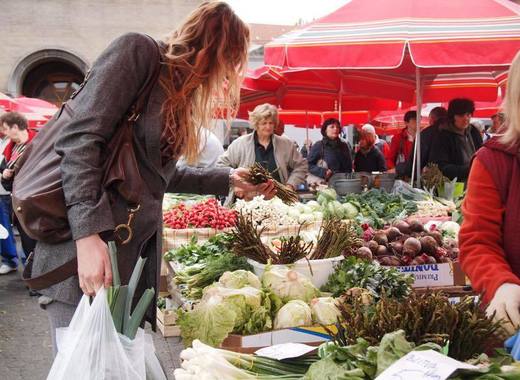 Source: New working hours at all markets will be from 8:00 am to 1:00 pm./ Zagrebački holding d.o.o.
Markets in cities across Croatia open on Thursday but remain subject to strict measures against the spread of the coronavirus. For a couple of days before Easter, shops will be allowed longer working hours. At a video conference, instructions were given to local epidemiological staff on the new conditions for marketplaces to receive goods and open their doors to customers.
Unusual Easter shopping
Market management is obligated to keep the entry and exit of a limited number of buyers in check in order to reduce physical contact and allow for the maintaining of a distance of 3 to 5 meters between sellers and customers. The prescribed distance must also be kept between customers located in the market space. It is mandatory to provide checkpoints with hand disinfectants and to regularly ventilate indoor areas.
The main goal of these precautionary measures is to prevent the forming of crowds at the entrance of the markets, as well as in the premises of the markets themselves. Market management should give clear instructions to customers by printing out the measures and putting them at the entrances of the venues, at shops and at kiosks. Measures for enhanced hygiene and daily cleaning of all premises will also be applied. Working hours of all markets will be from 8:00 am to 1:00 pm.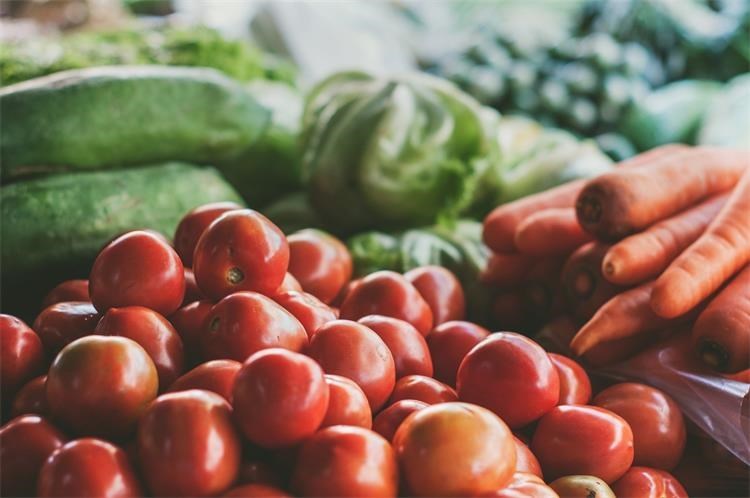 In addition to fresh groceries, in the markets there will now be checkpoints with hand disinfectants. Source: Croatian Ministry of agriculture
Zagreb has already opened Dolac
Zagreb's most famous market, Dolac, already began operating on Wednesday. However, there should be no more than 100 customers on its premises. From Thursday on, among others, the markets Utrina, Jarun, Prečko, Gajnice and Tresnjevka, are also open. A "drive-in" market will operate at Slavonska avenija 50A.
Dolac, Tresnjevka and Utrina fish markets are also opening. Existing fish counters are enclosed with barriers, that is, plexiglass protection, to meet all conditions and safety measures to protect buyers and sellers. Local authorities warn customers to avoid closer social contact and to refrain from the usual means of non-verbal communication such as handshakes.
Three markets open in Rijeka
Complying to all measures against the spread of the coronavirus, parts of the Central market, Brajda market and Zamet market are now open in Rijeka. All necessary preconditions for the operation of fish markets were taken into account s well.
In order to meet the requirements of the new safety measures, sales are organized on a reduced scale and will only take place at some of the existing booths. The Central Market is divided into two separate units to avoid crowding of people.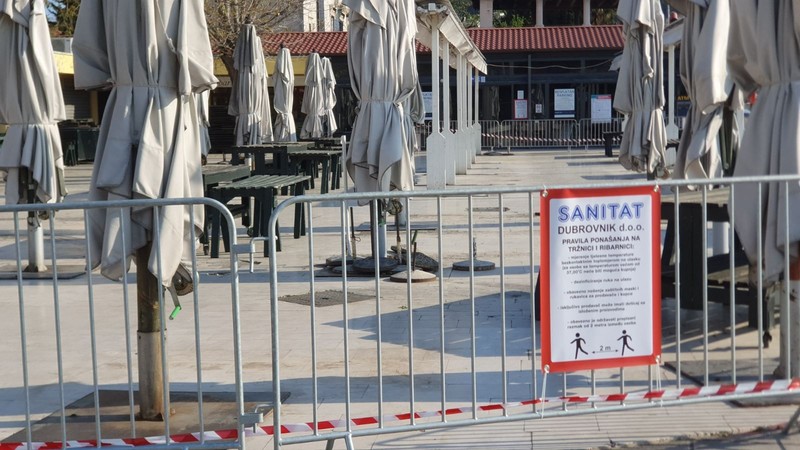 Operation of the markets in Dubrovnik will be possible as soon as plexiglass barriers are installed. Source: Grad Dubrovnik
Dubrovnik's markets are not operational yet
Markets in the Dubrovnik area will not start operating immediately. Local authorities announced that the company in charge, Sanitat, has been preparing to meet the necessary conditions since the beginning of the week so that the Gruž market could open as soon as national authorities allowed, but one criterion could not be met.
It is namely the requirement that marketplaces must have plexiglass barriers in order to meet all the security measures to protect buyers and sellers. The market will be opened as soon as said barriers are installed.
Longer working hours for stores
In order to provide adequate supply for citizens celebrating Easter this Sunday, new working hours are now permitted. From the 9 till the 11 April, stores will be open between 7 am and 8 pm, but they remain subject to all existing hygienic and social distancing measures.
TheMayor.EU stands against fake news and disinformation. If you encounter such texts and materials online, contact us at info@themayor.eu