Elena – Bulgaria's hidden gem
This Revival period town lures tourists with its rich cultural heritage, beautiful intact nature and spectacular food festival
November 10, 2019 13:00
Plamen Petrov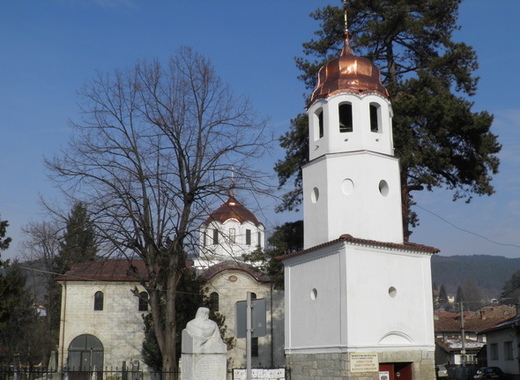 Source: Powerfox, under CC BY-SA 4.0
It is at the place where the rugged slopes of the Stara Planina Mountains give way to hilly areas covered with beech and oak forests that Elena, one of Bulgaria's tourist treasures, is huddled.
From 15 to 17 November the town will be bubbling and boiling during the Elenski but Festival - one of the best and most visited food festivals in Bulgaria. Organizers from Elena Municipality and the Local Tourism Board promise tables laden with traditional local dishes, demonstrations of old local crafts and a colourful folklore programme. But Elena has much more to offer.
Rich cultural heritage
Elena, a Revival Period town located 280 km away from Sofia, boasts a long history and it has grown as a hub for cultural, educational, eco and rural tourism in recent years. Everything that has been created here is carefully preserved. The magnificent houses, cobble-stone streets, and ancient churches, along with the opportunities for a pleasant holiday have made Elena a favourite place for Bulgarians, Russians, French, Germans, and Indians alike.
Whatever direction you take from downtown Elena, you'll come across something nice. Here is the largest Orthodox church in Northern Bulgaria, The Assumption of the Blessed Virgin, which exceeds by 20 square metres the cathedral in Varna. The Church of St Nikola was built in the 16th century. The beautiful clock tower, a symbol of Elena, dates to 1812 and was erected so that it can be seen and heard from anywhere in the town. Other iconic buildings are the native houses of local revolutionaries and enlighteners, wealthy families and educational establishments – Ilarion Makariopolski, Popnikolov's House, Bakalov's House, five Razsukanovs' Houses, Kamburov's Inn, Daskalolivnitsa – the first primary school, among others.
Pristine nature
Elena also boasts its picturesque, pristine nature which retains its spring freshness until late summer. The mountain is traversed by countless small and large rivers, and each village and neighbourhood has its own version of their names. There are eight hiking trails in the area, the most exciting of them being the one from Elena to Hristovski Waterfall, where a breath-taking view opens to the Balkan Mountains with the local summit, Mt Chumerna (1536 m) and Elena Valley.
Recently, Elena residents, led by the mayor, opposed plans for exploration activities in the area for the possible extraction of minerals. The locals believe that this will harm the environment and affect their main occupation - tourism.
TheMayor.EU stands against fake news and disinformation. If you encounter such texts and materials online, contact us at info@themayor.eu