Enjoy the performance of Ennio Morricone in Verona this weekend
The tour marks the 60th anniversary of the Italian composer's career
May 17, 2019 11:30
Monika Dimitrova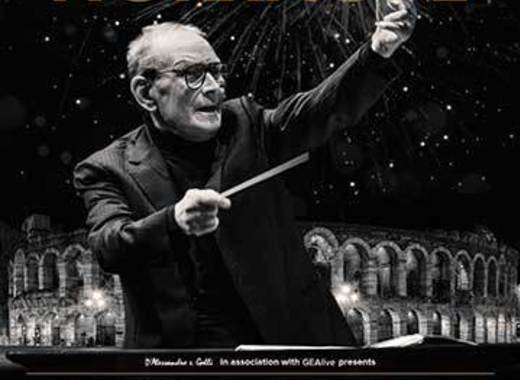 Source: enniomorricone.org
The last series of concerts of Maestro Ennio Morricone are on the horizon. His tour has been extremely successful up until now. The Italian legend, who celebrated his 90th birthday last month, will perform two concerts at the Verona Arena on May 18-19, 7 concerts in Rome (15-16-18-19-21-22-23 June 2019) and one at the Lucca Summer Festival on 29 June.
The concerts are part of his "60 Years of Music" World Tour which saw numerous sold out concert halls both in Verona and in Rome in 2017 and 2018. The tour marks the composer's 60th anniversary on stage and has so far consisted of more than 50 concerts held in 35 European cities. More than 650,000 attendants have been to concerts part of his 2016 tour - all in order to see the Maestro personally. The concerts in Verona, Rome and Lucca will be the last occasion on which the Maestro will play his beloved music before enjoying his well-deserved retirement. One of the particularities of these new concerts is that every evening, the performance will be on a different set. Come and enjoy the last acts of brilliance in the Maestro's career.
Source: enniomorricone.org

Like the article? Subscribe to our newsletter to receive the latest from the EU cities right into your inbox.