Entirety of Kranidi put under quarantine
The entire Greek town, home to over 10,000 people, has been put under quarantine as it might have become a coronavirus hotbed
April 23, 2020 19:30
Anton Stoyanov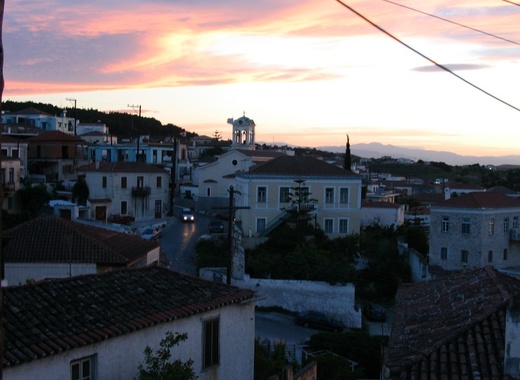 Source: Kranidi by K. on Flickr (CC BY-NC-ND 2.0)
Earlier this week, the entire city of Kranidi in Greece was put under quarantine after some 150 refugees housed in the area were tested positive for coronavirus. Mass testing in the Greek town began after an infection was first discovered on Monday and has ramped up steadily ever since.
So far, the response of Greek authorities to the coronavirus crisis has served as a perfect example of how a state can deal with the pandemic. Even despite the Mediterranean country's extraordinary circumstances, the government has successfully managed to put a hold on the spread of the coronavirus – at least for now.
Successes and failures
From the very onset of the pandemic, Greek authorities knew that the migrant camps around the country are a potential hotbed for the disease – and their worst predictions have indeed come to pass, after the discovery of hundreds of sick migrants in a Kranidi hotel that served accommodations to arrivals from overseas.
With hundreds of people sick, central and local authorities have imposed a number of increasingly strict measures in order to contain this new outbreak. They include:
Strict curfews – citizens are forbidden from leaving their homes between 8 PM and 8 AM for the next two weeks
Restrictions on movement for specific groups – the elderly and members of other vulnerable groups are greatly discouraged from leaving their homes – no matter the circumstances
Restrictions on regular traffic – all other nonessential travel is also forbidden as citizens will now be allowed outside only if they need to go buy food or medicine or visit a doctor
By introducing these strict measures, the government hopes to contain the outbreak in Kranidi and hopefully keep up its track record of successfully dealing with the disease that has spread all throughout the world.
TheMayor.EU stands against fake news and disinformation. If you encounter such texts and materials online, contact us at info@themayor.eu