Entrepreneurial education in Oulu
The Finnish city develops social and educational cross-border cooperation
February 04, 2020 14:30
TheMayor.EU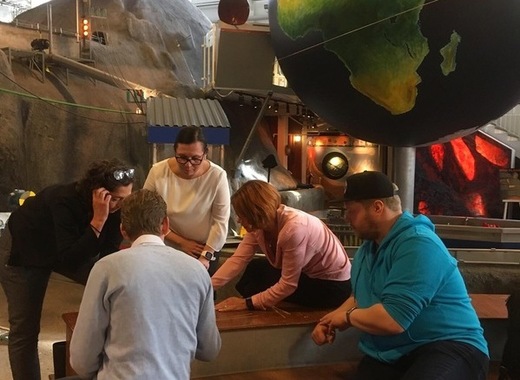 Source: interregnord.com
Cross-border regions are becoming more and more important for the every-day running of the European Union. They often present examples of best practices and projects that are more easily implemented at this level than on national or international one.
Every day, Europe of the Regions gives more reasons to believe it is something more real than just a name on a piece of paper. It works in many directions – social, economic, innovative, environmental, cultural, etc. And more often than not, these cross-border projects are a combination of aspects to face the many challenges people have in this or that area.
The City of Oulu idea
One good example in this respect is the City of Oulu that developed a project in the field of entrepreneurial education, thus successfully combining the social and economic aspect of the challenges people may face.
The City of Oulu is located in the Northern part of Finland and is managing this project under INTERREG Nord. The project started in 2018 and is still running. It aims to help young people gain greater knowledge and in-depth understanding of entrepreneurship. This way they will be able to find work or establish a company that can function on both sides of the border.
The project's aim is further assisted by something else. The cross-border mobility is especially high with students studying in universities from both sides of the border. Through entrepreneurship skills and cross-border cooperation, in the long run, the project will contribute to labour mobility as well.
The implementation
A group of teachers from Finland and Sweden got scholarships and opportunities for exchange programs between the two countries. There have been study visits and seminars organized to present good practices and come up with new ideas on how to develop entrepreneurship across borders. There are different workshops as well as an innovation competition that gathered 90 participants.
The group of students that won this competition came up with the idea how to use the wastewater from the shower to flush the toilet. The students and their mentors were the perfect example of cross-border cooperation.
The overall aim of the project is to raise awareness of how we can work together towards a common goal despite the borders that lie between us.
TheMayor.EU stands against fake news and disinformation. If you encounter such texts and materials online, contact us at info@themayor.eu