Available in:
Share article
Erik Pelling: Uppsala's goal is to be fossil free by 2030 and climate positive by 2050
Interview with the Mayor of Uppsala in Sweden
June 30, 2020 09:30
Monika Dimitrova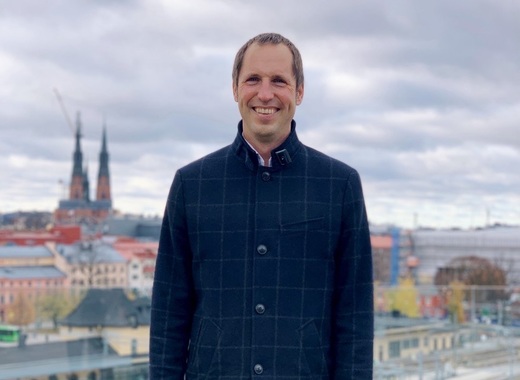 Source: Uppsala Municipality
Erik Pelling was born in 1976 in Visby, Gotland but has lived his whole life in Uppsala.
In 2006, Pelling became a Political advisor in the Department of agriculture of the Swedish government. In 2010, he was appointed political advisor in Uppsala municipality.
In 1998, Pelling was elected member of the Uppsala municipal council. From 2010 to 2014 he served as deputy mayor of Uppsala municipality and then between 2014 and 2018 again as deputy mayor responsible for housing, rural areas and integration. Since 2018, Pelling has been Mayor of Uppsala municipality.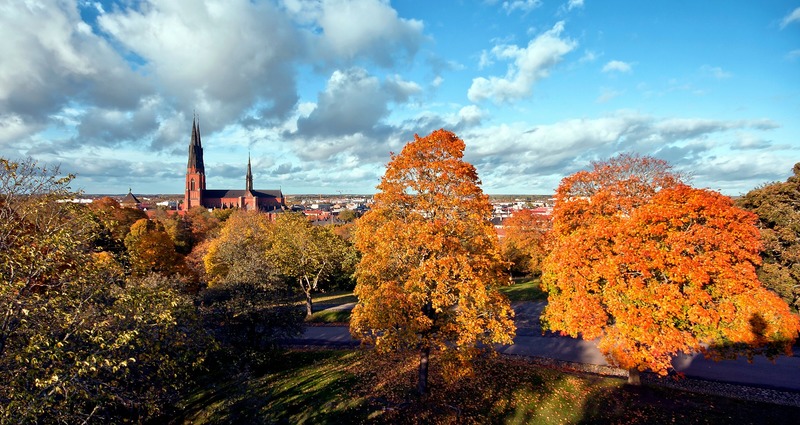 Uppsala is the fourth largest city in Sweden with around 230 000 inhabitants
Mayor Pelling, please describe Uppsala in a few sentences.
Uppsala is the fourth largest city in Sweden with around 230 000 inhabitants. Uppsala is located in the east middle of Sweden just around one hour north (70 km) from the Swedish capital Stockholm.
Uppsala is a university town with two famous universities: the oldest and one of the largest universities in the Nordic countries: Uppsala University that was founded in 1477 and ranked one of the top 100 universities in the world and the Swedish University of Agricultural Sciences (SLU) that was ranked third place in the QS World University Ranking for Agricultural and Forestry Subject 2020.
Uppsala has been very successful in combating climate change. What are the strategic measures that the municipality takes in this direction?
Uppsala's goal is to be fossil-free by 2030 and climate positive by 2050. These are ambitious but necessary goals in accordance with science.
We were, thanks to our ambitious goals and our successful climate work, awarded "the world's best climate city of the year" by the World Wide Fund for Nature (WWF) in 2018. The key behind our success is a structured cooperation between the public authorities, civil society, companies and science.
Through the platform "Uppsala climate protocol" we have regular meetings with these different actors where we discuss how we can reduce the emissions. For example, we have transformed our own transportation fleet to become fossil-free and have taken measures to reduce plastic consumption. We also build houses that are sustainable and have environmental requirements for companies that we buy products from.
What is your ultimate goal in terms of transforming Uppsala in a sustainable and eco-friendly city?
Uppsala is a Fair-Trade city which means that we aim to only buy products that are labeled with fair trade so that we contribute to a more sustainable world. We also have a goal of 100% organic food and are working to transform our agriculture to achieve this goal.
We also aim to buy more food for our schools for example from our local farmers to reduce the emissions from transportation. We have also been awarded for being the most bike-friendly city in Sweden and the region has made public transportation 100% fossil-free with help from biogas from our waste company.
In the same time, the municipality is implementing numerous social-oriented initiatives, please tell more about the most important of them.
We, like many other bigger cities, have problems with crime and social inequality. The best way to reduce crime and create safer cities, in the long run, is by investing in social welfare that gives everyone an opportunity to a better and crime-free life.
By investing more in schools and job opportunities we can keep youth out of criminal environments. We also invest a lot of money in the social agencies so that they can help youth that are in the danger zone to become criminal early.
How has the Municipality been faring in the ongoing Covid-19 emergency?
We have been affected, like many other cities in Sweden and Europe. We currently (as of 24 June) have around 2500 cases of Covid-19 and 200 deaths caused by Covid-19 in the Uppsala region.
We haven't been as badly affected as our neighbor region Stockholm. The biggest challenge has been to prevent the spread of the coronavirus in elderly homes since the elderly are an at-risk group.
We have worked hard to prevent the spread of the virus in elderly care facilities by banning visits from relatives, ensuring protective equipment for the staff and guaranteeing safe working conditions for them as they have to stay at home when they have even the slightest symptoms. The economic situation for our local companies and unemployment has also been a challenge and we have, from the municipality, done what we can to support our local companies.
How do you evaluate the initiative of a unified platform for European municipalities and its goal to keep European citizens informed about what is taking place in their cities? How can the portal be useful to you and to the citizens of Uppsala?
It's important to inform citizens about how much the European union much affects us and what the benefits are from being a member. Around half of the decisions made locally are influenced by European politics. So, we as local politicians have to be active in the European politics to make sure the local voice is being heard.
It's also good to have platforms where we can share good examples of how we can solve common challenges. I also think it's important for the European Union to include citizens in the decision making so that they feel that the people far away in Brussels are working for them.
What will be the main goals you are planning to develop in the near future to make Uppsala better place to live in?
We are planning to invest more in building houses, modern and sustainable infrastructure and in welfare. We are planning to have around 350 000 inhabitants by 2050 so that also requires planning for more houses, schools, health care, public transportation etc. Our motto is "Uppsala - welcome here, welcome home" and we're glad that we are a municipality that people want to move to rather than to move from!
To find out more about Uppsala, visit the profile of the municipality.
TheMayor.EU stands against fake news and disinformation. If you encounter such texts and materials online, contact us at info@themayor.eu