Available in:
Share article
European Green Capital 2022 and European Green Leaf 2021 competitions open
The two prestigious awards are given to cities for commitment to environmentally friendly development
June 03, 2019 09:30
Aseniya Dimitrova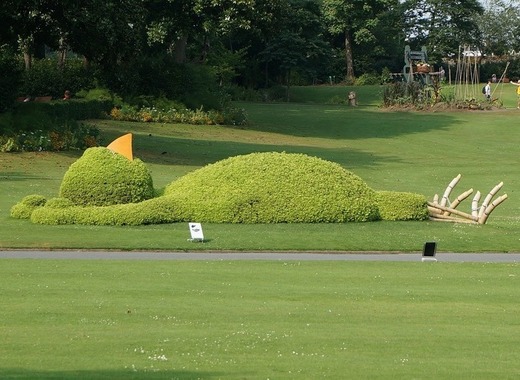 Source: Botanical garden in Nantes, EGCA 2013
Two prestigious competitions rewarding creativity and innovation in environmental action have been opened. The latest calls for the European Green Capital 2022 and European Green Leaf 2021 are awaiting applications by 14th October 2019.
While recognising the role of cities in Europe as the engine of the economy and the increasing environmental, transport and social challenges they face and in line with the European Policy on sustainable urban planning and design, the European Union aims to showcase and encourage the efforts by cities – large and small – in this direction. The two awards have turned into a traditional instrumentalization of this will.
To begin with, The European Green Capital Award dates back to 2006 when fifteen European cities (Tallinn, Helsinki, Riga, Vilnius, Berlin, Warsaw, Madrid, Ljubljana, Prague, Vienna, Kiel, Kotka, Dartford, Tartu and Glasgow) together with the Association of Estonian cities signed a Memorandum of Understanding that the leading cities in terms of environmentally-friendly urban living shall be awarded. A vision that was endorsed and translated into a concrete initiative by the European Commission two years later.
It has three main objectives, namely "to recognise the efforts of cities with a consistent record of achieving high environmental standards; to encourage cities to commit to on-going and ambitious goals for further environmental improvement and sustainable development and to provide a role model to inspire other cities and promote best practice and experiences in all other European cities."
The competition is open to cities with population exceeding 100 thousand persons located in the Member states, Candidate countries, Iceland, Liechtenstein, Norway and Switzerland. The winner will receive the Title of European Green Capital 2022 and a financial incentive of EUR 350,000.
Similar are the motives behind the establishment of the European Green Leaf Award. It was born in the context of the successful European Green Capital Award as means to address smaller cities. The need for the efforts of smaller settlements to be highlighted was answered to by the Commission in 2014 with the launch of a separate award. The EGL is open to towns and cities with a population between 20.000 and 99.999. Alongside the title of European Green Leaf 2021, a maximum of 2 winning cities will receive a financial incentive of EUR 75.000.
More information can be found on the European Green Capital and European Green Leaf Awards Application Portal from this link.
TheMayor.EU stands against fake news and disinformation. If you encounter such texts and materials online, contact us at info@themayor.eu