European Parliament Regional Development Committee appoints new head
Frenchman Younous Omarjee of La France Insoumise was elected head of the committee
July 10, 2019 19:30
Anton Stoyanov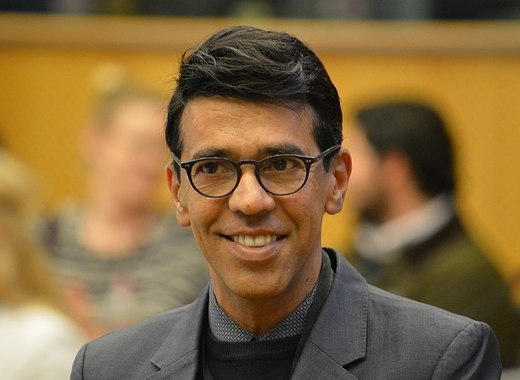 Source: Guillaumesautet [CC BY-SA 4.0]
Earlier today the European Parliament Committee on Regional Development met for the first time following the European Parliament elections of 26 May. The committee is composed of a total of 43 members. Eleven of them are representatives of the European People's Party – the largest in the European Parliament. Nine are representatives of the Social Democrats; six are from the liberal group Renew Europe; 4 come from the Greens; another 4 from the eurosceptic Identity and Democracy group; 4 from the European Conservatives and Reformists; 2 from the far-left GUE/NGL and the final three members are non-aligned (not members of any European party).
The vote for head took place earlier today, 10 July. Appointed members of the committee elected by acclamation Frenchman Younous Omarjee of La France Insoumise (GUE/NGL) as its head – one of the two representatives of the group. Members also elected Krzysztof Hetman as vice-chair. He is a member of the centre-right EPP. However the group failed to fill the remaining vice-chairs because they would have been unable to fulfill the gender balance quota. Their election is postponed for 22 / 23 July, when the European Parliament Committee on Regional Development will reconvene.

Like the article? Subscribe to our newsletter to receive the latest from the EU cities right into your inbox.