Available in:
Share article
Farnborough Airshow 2018 - flying taxis, super-speed travel and much more
Over 1500 exhibitors and 80 000 visitors are expected to attend the show
July 16, 2018 12:30
Olya Georgieva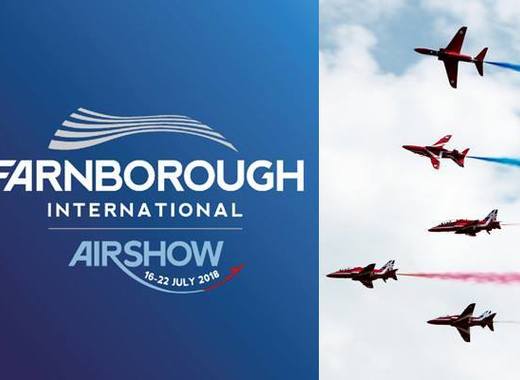 Source: Facebook / London Toolkit
The biennial Farnborough airshow takes off once again on July 16. Over 1500 exhibitors from the aerospace, defence, security and space industries will be there to showcase cutting-edge innovations and debate the issues that are plaguing – and shaping – air travel today.Inventors, business leaders, and government influencers from around 100 countries, including some of the biggest names in aviation, will descend on Hampshire, England, to pitch products, invest, network, and announce billion-dollar deals in the largest civil and military air show outside Paris' Le Bourget.
Around 80 000 enthusiasts from across the UK and overseas are also expected to attend during the week-long event, where sustainability, super-speed travel, and, inevitably, the impact of Brexit and Trump will be on the menu. Some of the most interesting innovations that could be seen there are Aerospace 4.0, real-life "Iron Man" Richard Browning, cargo and others.
Source: Euronews