Fast ferry from Split Airport to the islands of Brač and Hvar will launch in June
It will traverse its route daily until 15th September
May 25, 2019 20:00
Monika Dimitrova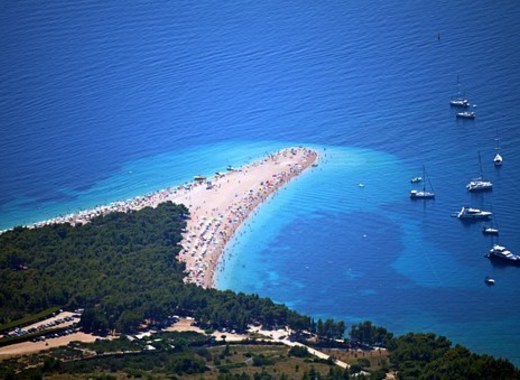 A new fast ferry from Split Airport to the islands of Brač and Hvar will launch on 1 June, announced Split Municipality. The route, which will include connections from Split Airport Adriatic to Bol on the island of Brač and Star Grad on the island of Hvar, will be operated by Adriatic Fast Ferries. The 33-metre long ferry which will be used has a total capacity to carry 190 passengers.
From 1 June until 15 September, the company will commute four times daily from Split Airport to Bol with two direct lines and another two via Split port. The direct line from Split Airport to Bol will take 1 hour, and 1 hour and 20 minutes to Bol from Split Airport via the port in the centre of town. There will be three daily services between Bol and Split Airport. Once a day the ferry will pass along the following route: Split Airport – Bol – Star Grad Hvar. It will leave Split Airport at 1 pm, arrive in Bol at 2:05 pm and will make port in Star Grad at 2:50 pm. A direct service from Stari Grad Hvar to Split Airport, leaving at 3:05 pm and arriving at its destination at 4:05 pm will also be available.
Like the article? Subscribe to our newsletter to receive the latest from the EU cities right into your inbox.