French law in the making to protect mayors from incivilities
The French mayors are facing a growing number of incivilities and need support from the state
August 09, 2019 14:30
Aseniya Dimitrova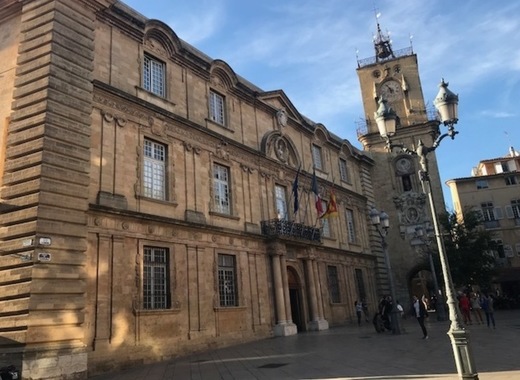 Source: TheMayor.EU
The French mayors are facing an increase in incivilities, believes Sébastien Lecornu, the French minister responsible for the local authorities. In his opinion, the crisis with the Yellow vests has shown how the mayors are frequently targeted and it is out of question to leave them to face this alone. Hence, a draft law set to be discussed in the next parliamentary season is supposed to protect the mayors legally.
The draft entitled "Commitment and Proximity" (Engagement et Proximité in French) wants to make judicial protection of mayors mandatory and give them access to legal services. It shall be covered by the State for the smallest municipalities as today they generally lack the means for such a service. The long-awaited measure will be particularly useful in cases of defamation on social networks, very recurrent phenomenon, continues Lecornu.
After the recent death of Jean Mathieu Michel, mayor of Signes since 1983, Lecornu gave an interview for Le Parisien, stating that this dramatic event is supposed to make them pay attention to the growing number of incivilities mayors face. These include menacing behaviour, verbal of physical violence, among others. He said that the state cannot leave mayors to manage this by themselves.
The mayor of the French town of Signes passed away on Monday. He was allegedly run over after an argument with a driver dumping rubble illegally. After asking the driver to reload it, the latter did so, but while driving away, his truck struck Jean Michel who died of his injuries, reports BBC. The driver is now under investigation but claims it was an accident. The mayor is believed to have been planning his final Mayoral run in the municipal elections next March.
On top of the assurance, the state will continue to support the municipalities with the establishment of municipal police forces. There has been growth in their number from 1750 in 1984 to 4500 today. Furthermore, the law is supposed to give new tools to the mayors regarding administrative policing. They could, for example, impose administrative fines and even establish penalty payments in case of non-compliance.
The project on the status of the elected local officials will be debated next month in the National Assembly.
TheMayor.EU stands against fake news and disinformation. If you encounter such texts and materials online, contact us at info@themayor.eu