Available in:
Share article
Fresh funding for low-carbon and climate resilient infrastructure in cities
A 1.1 trillion dollars EIB investment is previewed over the next decade
September 25, 2019 11:30
Aseniya Dimitrova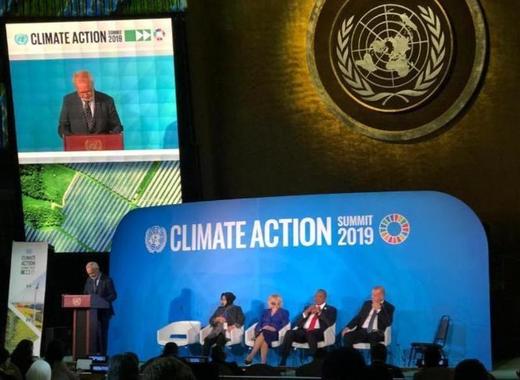 Source: ©United Nations
The President of the European Investment Bank announced the launch of a new transformative initiative that aims to help cities build low-carbon and climate-resilient infrastructure. Speaking at the United Nations' Climate Action Summit on Monday, 23 September, EIB President Werner Hoyer presented LUCI.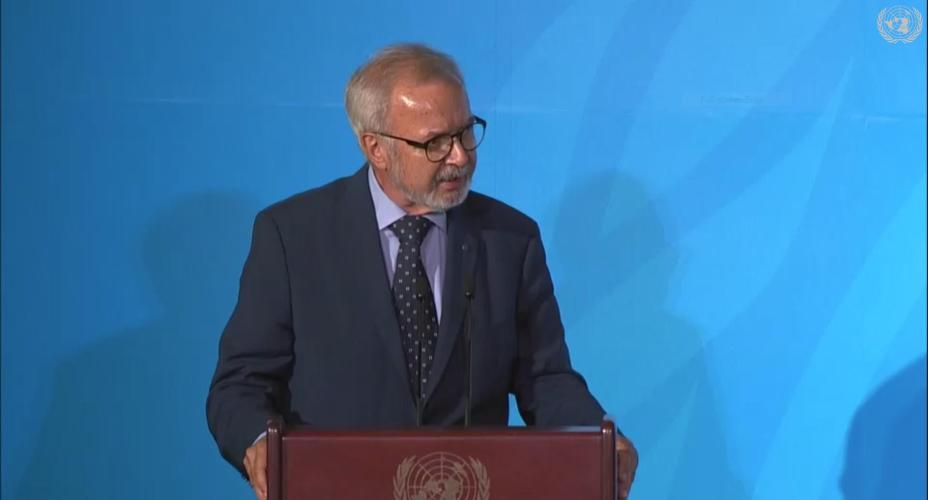 EIB President Werner Hoyer speaks during the UN Climate Action Summit 2019, ©United Nations
The Leadership for Urban Climate Investment brings together existing and future initiatives under the banner of the environmental ministry of Germany. According to President Hoyer, LUCI will accelerate urban climate finance and reinforce national framework conditions for urban investments. Furthermore, the initiative is expected to strengthen the capacity of 2 000 cities over the next six years in project preparation - and it will link 1 000 new projects to finance.
One of the instruments to achieve this is the so-called Cities Climate Finance Gap Fund to which Germany and Luxembourg are contributing 40 and 10 million euros each. Powerful political partners stand behind LUCI, namely the governments of Germany, Cameroon, France, Luxembourg, Mexico, and the United Kingdom, complemented by development-focused finance institutions and city networks.
President Hoyer explained that EIB financing is expected to provide 1.1 trillion dollars for climate action and environmental investment over the next ten years a significant part of which will go to cities.
"To achieve this at least 50% of EIB Group finance will be for climate action and environmental sustainability by 2025" Hoyer continued. "In addition, by the end of 2020, we will align all our financing activities with the goals of the Paris Agreement. As an important first step, we will phase out energy projects that depend on fossil fuels."
The UN Climate Action Summit 2019 is currently taking place in New York City with the participation of high-profile politicians, but also climate change activists.
Like the article? Subscribe to our newsletter to receive the latest from the EU cities right into your inbox.