Gdansk launches a virtual events calendar
By gathering all digital activities in one place, the authorities facilitate citizens while enhancing economic activity
March 31, 2020 14:30
Aseniya Dimitrova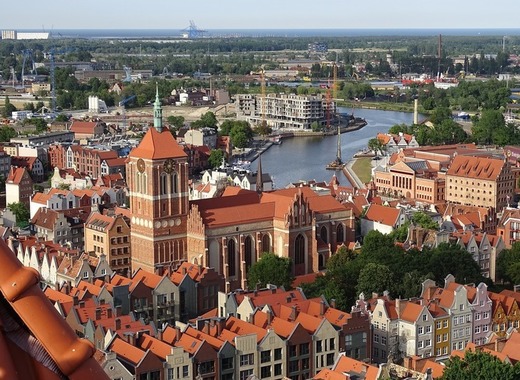 In order to facilitate access to information about online activities, Gdansk launches an online events calendar on its website. As social and work-life go online due to the coronavirus pandemic, it is crucial for everyone to be able to find and provide services in one place.
A one-click solution to get you out of the boredom
The coronavirus and the related social distancing measures have dramatically changed our way of living during the past few weeks. Most of the things that we were used to doing outside – like working, meeting friends and family, practising sports or purchasing goods – had to switch to online mode within a very short time.
For some companies and service providers, the change meant the adaptation of infrastructure – switching to deliveries and online customer communication, instead of face-to-face contacts. For others, however, things are not so easy – this goes for events, cultural activities, private classes.
What is more, the situation is rather complex for citizens, too. Adapting to the new circumstances might prove a real struggle – an app for teamwork, dozens of shopping adds and websites, study portals and tools for the children who are also staying at home, following events online. Chances are, you will miss something important because you can't find info about it.
Recognizing these difficulties for both providers and seekers of services, the Polish municipality decided to step in. By offering a digital space for all online activities, the city facilitates communication and further promotes the local cultural and economic activity.
How to get your event included on Gdansk.pl
All creative activities have their place on the Municipal website - events, including concerts, performances, shows, dance and language courses, workouts. One only needs to send the information to portal@gdansk.pl
In the emails please include:
name of the organizer
event name, date and time
description of the event, or to people of what age it is addressed
link to the website or online space where the event will be broadcast (with information whether it will be possible to play it also after the broadcast)
graphics (poster, photo) illustrating the event
contact number for the gdansk.pl editorial office
Finally, in addition to the online promotion, one event per day will be promoted on the social media channels of Gdansk under the hashtag #zostanwdomu (stay home).
TheMayor.EU stands against fake news and disinformation. If you encounter such texts and materials online, contact us at info@themayor.eu