Available in:
Share article
German communities face economic uncertainty amid US troop withdrawal
Towns located near US bases have benefitted greatly from the stationing of troops – but all that might change in the near future
August 14, 2020 19:30
Anton Stoyanov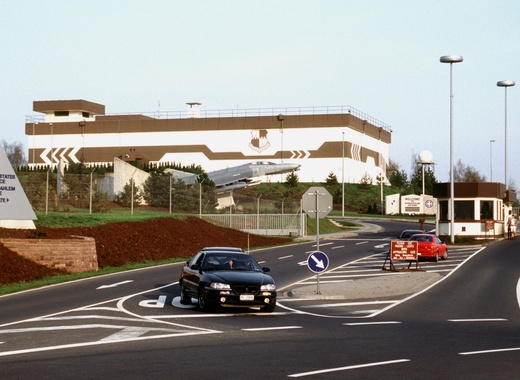 Source: TSgt. Lawrence Crespo, USAF
It is rare for decisions taken in foreign capitals across the Atlantic to have such a pronounced impact on the lives of small communities in mainland Europe – yet that is precisely what has happened following US President Donald Trump's decision to withdraw a large number of troops from Germany.
Hoping for the best, preparing for the worst
Earlier in August, to the dismay of the mainstream political establishment of Germany and Europe as a whole, US President Donald Trump announced his decision to withdraw 12,000 soldiers stationed on German soil. As per the President's decision, they are set to be redeployed in neighbouring countries such as Italy and Belgium, thus severely wounding one of modern-day Germany's main pillars of state security.
But setting aside the geopolitical consequences of the decision, the move also has dire ramifications for the local communities around the US bases which soon might face dire economic consequences. For the citizens of small towns like Speicher and Vilseck, the presence of US troops in the region and the existence of the bases has been an economic boon, providing jobs and creating wealth for the local populace. Subsequently, their departure would result in the collapse of many businesses that have relied on their presence throughout the years.
An imminent threat
Quoted by Deutsche Welle, Manfred Rodens, the mayor of Speicher, near the Spangdahlem Air Base explains the harsh reality of what's to come should the troop withdrawal take place – "If they withdraw, we will lose our purchasing power". With 800 civilians working at the airbase and with some 2,400 rental agreements in place, the consequences will be devastating for the town with a population of barely 3000 people.
In nearby Vilseck, the situation is equally dire. According to local officials the region benefits by at least 650 million euros annually from the presence of American troops. Should they be redeployed to other parts of Europe, living standards in the area will deteriorate, real estate prices will collapse and citizens will be left without their jobs and livelihoods.
The decision on troop withdrawal is not yet final and local, regional and national authorities in Germany are fighting hard to keep the US troops where they are. Mayors are working alongside national representatives and federal government officials to convince the US congress that the president's decision should be overturned – and are all hoping that come November, after the Presidential elections, the situation will be entirely different.
TheMayor.EU stands against fake news and disinformation. If you encounter such texts and materials online, contact us at info@themayor.eu