Available in:
Share article
German federal government goes eco-friendly
Federal employees have been leading by example in reducing carbon emissions
February 10, 2020 17:30
Anton Stoyanov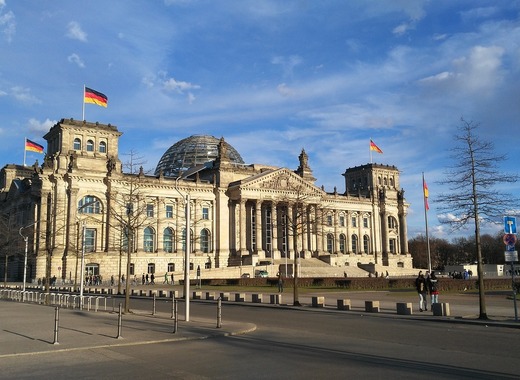 Federal authorities in Germany are having to comply with stricter environmental standards according to the country's strict 2030 Climate Protection Programme.
At the forefront, as one should expect, has been the Federal Ministry of the Environment. Its employees have been asked to drastically cut down on domestic flights and to instead travel by train whenever and wherever possible. This has led to a drastic drop in domestic flights between Bonn and Berlin with most travelling now being done via the railways.
Different ways to reduce carbon emissions
In numbers, the reduction is more than double. In the period September through December 2018, employees made 992 flights – last year's figure meanwhile stand at barely 429. The reason, according to the ministry is a simple priority rule – if you're going to commute, do it by train.
Thanks to some legislative changes to the Federal Travel Expenses Act, federal workers have been free to choose railway travel, regardless of the price – the law now provides for "environmental economy" clauses that allow employees to take the train even when it is more expensive than flying.
Another idea that might soon come at the fore is to eliminate some travels altogether by establishing a practice of replacing expensive and environmentally – damaging business trips with simple video calls between institutions. That would allow expert and government working to save time, money and carbon dioxide and get the same work done as before.
Authorities in other countries have also been experimenting with reducing the number of flights they take in order to reduce their own impact on the environment. Such an example are the local authorities in Barcelona, who will be using trains and buses to travel to nearby locations, instead of planes and jets.
TheMayor.EU stands against fake news and disinformation. If you encounter such texts and materials online, contact us at info@themayor.eu