Available in:
Share article
Ghent is transforming the city's local food system through participative governance models
The Belgium city uses food policy council to make their food system sustainable
January 12, 2019 15:00
Olya Georgieva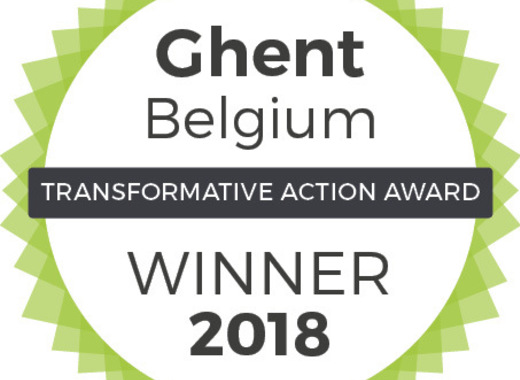 Source: sustainablecities.eu
Current food systems are being challenged to provide permanent and reliable access to adequate, safe, local, diversified, fair, healthy and nutrient-rich food for all. Some cities have better food policies, others worse. The Belgium city of Ghent was awarded the title of "Transformative Action of the year 2018".
The award rewards current or concluded Transformative Actions that address the pathways of the Basque Declaration related to three categories: socio-cultural transformation; socio-economic transformation; and technological transformation.
Ghent en Garde has brought significant change to the local food system. Through participative governance models, including a food policy council, Ghent's food policy has moved from launching small-scale initiatives to bringing structural change to the food system. It is decreasing food waste, making food procurement more sustainable, scaling up short food supply chains and improving access to food.
The 5 strategic goals of the local food policy are:
A more visible, shorter food supply chain
More sustainable food production and consumption
Stronger social value for food initiatives
Reduce food waste
Reuse food waste and maximize its potential
Alongside the title, Ghent won 10 000 EUR to kick-start further Transformative Actions in their city.
Tell us how your city is transforming its food system. Write to us at office@themayor.eu and we will spread the word.
Source: sustainablecities.eu