Grenoble adopts "silent hours" to allow nursing staff to rest at home
Carrying out of repairs with noisy machines will be prohibited
April 10, 2020 18:00
Aseniya Dimitrova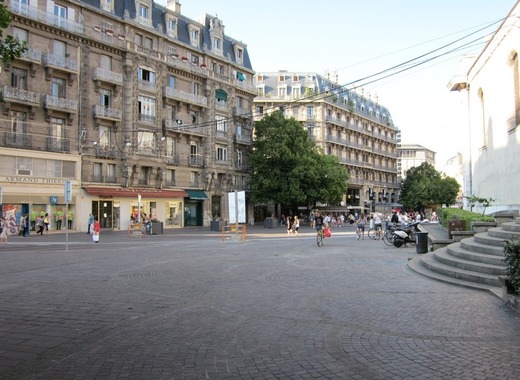 Grenoble has adopted rules forbidding noise-making machines to be used during specific hours of the day. The measure aims to allow people who work during the night – especially the nursing personnel and other essential workers – to get some quality rest at home during daytime.
However, the hours free from repair works are likely to appeal to everyone working from home during the coronavirus lockdown, as this is a sort of distraction that they are not used to.
Guaranteeing the right to rest
According to the municipal decree, signed Tuesday 7 April, the rules apply to home gardening work which requires devices disturbing the neighbours because of their noise intensity or duration, such as thermal engine devices (lawnmower, tiller, chainsaw), machines with percussion (such as a drill), or machines causing vibrations and noises of any kind.
Those will be prohibited in Grenoble outside the following hours:
Monday to Saturday from 10:30 a.m. to 12 p.m. and from 4:30 p.m. to 6:30 p.m. and
Sundays and holidays from 10 a.m. to 12 p.m.
Prior to the new rules, the locals could make noise between 7h and 19h from Monday to Saturday. Those who do not respect the silent hours, risk a fine of 68 euros.
A surge in noise-related complaints
The necessity of the new measures was driven by a noticeable increase in complaints related to noise that the local government started receiving since the lockdown was imposed. With the social isolation measures introduced in France on 16 March, a lot more people are working or studying at home.
They have never been distracted by repair works to such extent as they are in this extraordinary situation. It concerns not only persons who work during the night, such as nursing personnel in caring establishments, but also those who work from home or have small kids.
Now, the rules allow for some time to rest during the morning and early afternoon, while leaving enough time for repair works to be carried out, too.
TheMayor.EU stands against fake news and disinformation. If you encounter such texts and materials online, contact us at info@themayor.eu