Available in:
Share article
Growing up in the rubbish dump called Earth
26 Maltese schools have taken part in an international campaign against littering
July 13, 2020 13:00
TheMayor.EU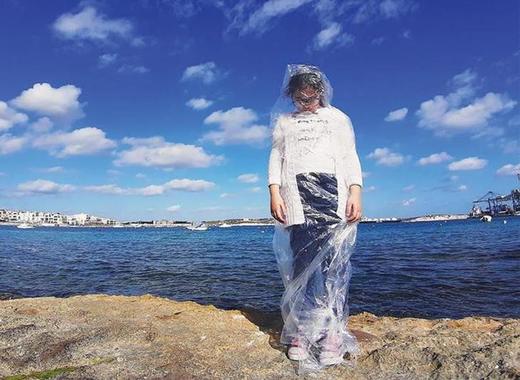 Source: If You Won't Do This To Me, Then Why Do It To My Future, by Charlette Saliba, St Albert the Great College, Valletta
17 secondary and 9 primary schools in Malta have participated in the Wrigley Litter Less Campaign with a total of 237 projects – 72 articles, 149 photos and 16 videos, as reported by the Times of Malta. The campaign, represented locally by Nature Trust – FEE Malta, is part of the international programme Young Reporters for the Environment (YRE), operated by the Foundation for Environmental Education (FEE).
Community engagement
Participants were free to tackle any litter-related issues and were required to conduct a campaign engaging their local communities to bring about change. Some focused on the elimination of plastic bags and the use of mesh bags, others – on reducing single-use plastics, seeking the collaboration of supermarkets to this end, and there were those who rang the alarm bell on litter clogging the seas.
A special category – YREstayshome – was created for students wishing to report and give tips on how to be sustainable at home during the partial lockdown period. There were 36 entries in this category.
The closure of schools in early March due to the pandemic posed an unprecedented challenge to the YRE programme, postponing the deadline for local competition entries by two months and the selection of the best in each category by an international YRE jury for September. The winners will be announced in October 2020.
One of the lucky ones to be able to conduct their campaign (called Stop Using Plastic) before the March closures were the students of St Thomas More College Secondary School in Żejtun. They went to the local open market to speak to people and stall owners about the harm disposable plastic bags do to the environment, distributing reusable bags and raising awareness via posters in most local shops. The school participants were also good in putting pen to paper, as they emerged winners in the 11- to 14-year-old article category.
Working with mayors for less litter
Most of the campaigns were not short of scope and ambition. St Thomas More College in Santa Luċija, for example, launched a 30-day eco-challenge, involving the whole community in a clean-up. St Margaret College Secondary School in Verdala interviewed the mayors of the three adjacent cities forming Cottonera whether they implement litter-less initiatives and is working with all of them on less plastic promotional efforts in the community.
TheMayor.EU stands against fake news and disinformation. If you encounter such texts and materials online, contact us at info@themayor.eu