Available in:
Share article
Helsinki grapples with bunny swarm
The municipality has been attempting to deal with the infestation for over 20 years
January 19, 2020 17:00
Anton Stoyanov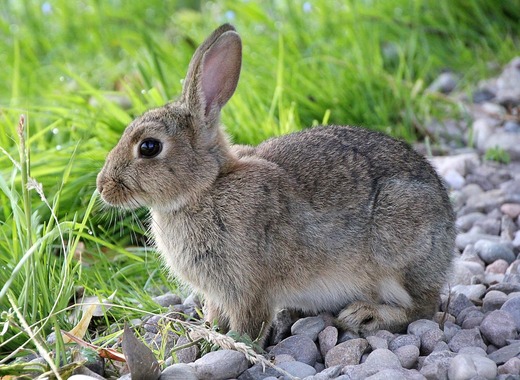 The Finnish capital of Helsinki has a very peculiar and long-standing problem – namely its vast population of so-called "city bunnies".
City authorities and locals have been dealing with great numbers of feral rabbits for over two decades – and the problem doesn't appear to be going away – quite the opposite in fact, as local experts claim that the city bunny population is yet again on the rise.
The root of the problem
The ancestors of the modern Helsinki city bunnies were domesticated rabbits that were released by their owners into the wild or were simply lost or managed to escape. Rabbits are notoriously fast breeders in the absence of predators and have wreaked havoc on the Finnish capital's ecosystem and vegetation.
The cute animals quickly managed to become a great problem for the authorities of Helsinki. In 2009 the city government began organising massive hunts that went on for years and led to the successful destruction of large amount of the city's rabbit population – but failed to permanently solve the problem.
The bunnies were quick to recoup their numbers but were yet again hit by calamity when a disease killed nearly 90% of their population in 2016. They, however, persisted and are yet again proving a real nuisance.
Climate change has only been making matters worse. The unprecedentedly hot winter further exacerbated the city's bunny problem. The lack of snow and the warm temperatures have allowed the rabbits to breed even faster and to reach places that were unreachable in the past due to snowfall.
Furthermore, it has made many traps lain by city authorities ineffective, because the rabbits could simply avoid them and go someplace else to seek food and nutrition during the winter months.
The local government of Helsinki is still organising hunts and it is not out of the question that new massive extermination efforts might be needed in the near future. Yet, how can a city effectively deal with a problem as cute as this?
TheMayor.EU stands against fake news and disinformation. If you encounter such texts and materials online, contact us at info@themayor.eu