Available in:
Share article
Helsinki hosting city representatives from across the globe to foster low-emission development
They also visited the first model area for a smart energy system in Finland
August 20, 2019 17:30
ICLEI Europe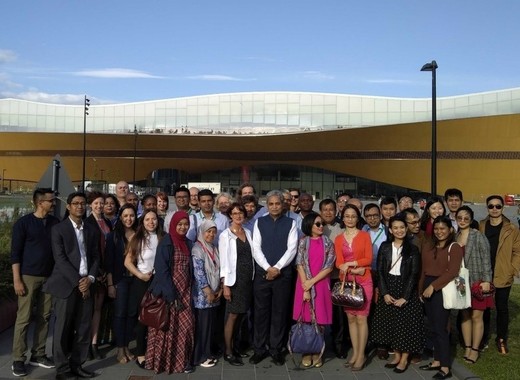 Source: Alexandra Pfohl on behalf of Urban-LEDS II
In June the city of Helsinki hosted the kick-off of an international study trip of city peers from Bangladesh, Brazil, Colombia, India, Indonesia, Lao PDR, Rwanda, South Africa and Europe. The trip, organised by UN-HABITAT and the ICLEI – Local Governments for Sustainability European Secretariat, took place within the framework of the EU-funded Urban-LEDS II project to accelerate and support the development of low-emission development strategies in cities across the globe. The city representatives exchanged examples and best practices deployed by Helsinki to reduce Greenhouse gas emissions by 80% (base 1990), in line with the city's goal to become carbon neutral by 2035.
During the stay, Helsinki urban planning, transportation and climate experts shared with their peers some of their key initiatives linked to the 147 actions identified within the city's carbon neutrality action plan. In light of the adoption of nationwide legislation prohibiting the use of coal for energy production by 2029, the city has to find alternatives to address emissions generated by heating and transport, which are currently Helsinki' largest single sources of emissions. In order to drive the necessary energy transition and reduce energy consumption, the city is opting for innovative, smart city measures, as well as close monitoring, management and impact assessment. A guided tour through the "smart Kalasatama" neighbourhood served as an exemplary display of Helsinki's approach to visiting city representatives and provided ample grounds to exchange best practices as well as lessons learned from the development of the area.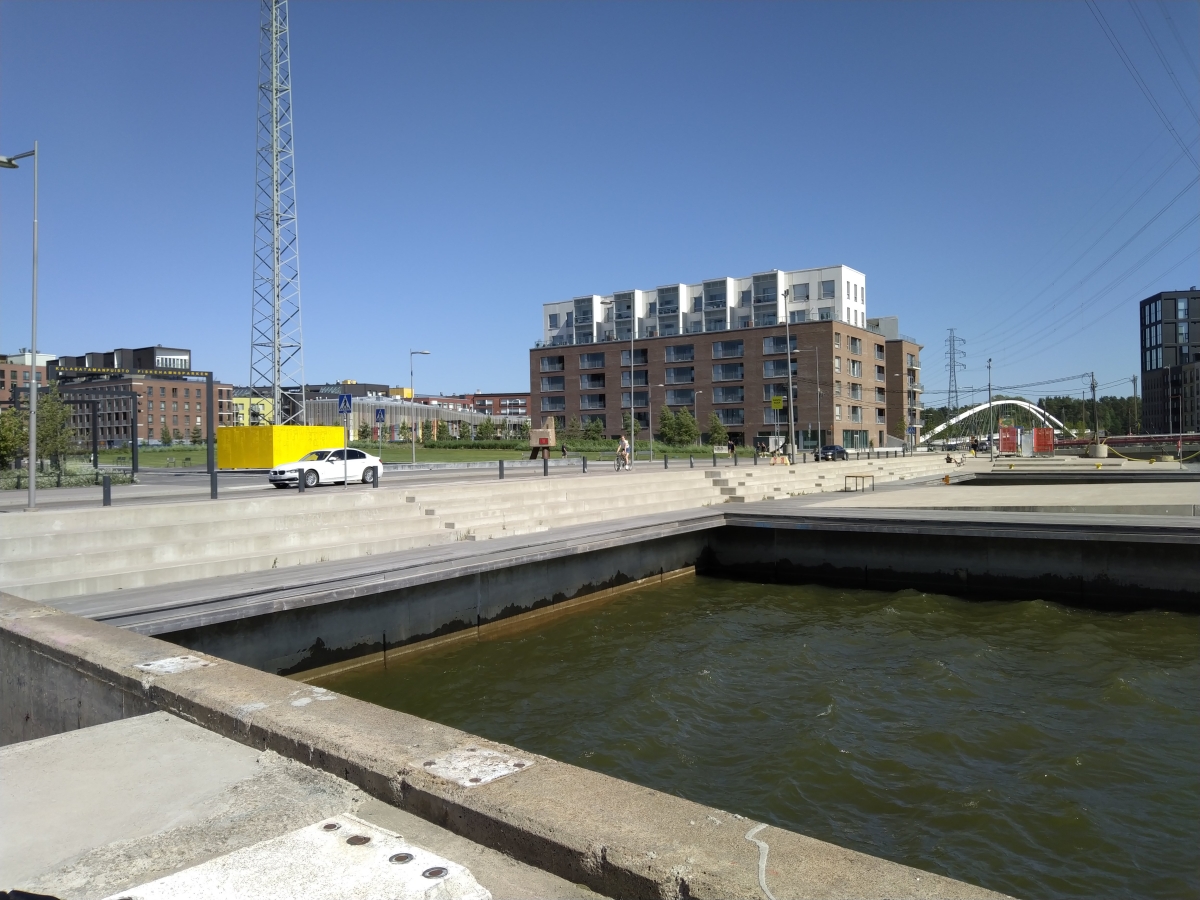 Kalasatama in Helsinki
The Kalasatama neighbourhood and living lab was designed around the idea to develop an entire smart and low-carbon neighbourhood flexibly and in an experimental way together with residents, businesses and city planners. In exploring digital solutions under the theme of openness, inclusion and transparency, the former harbour area is exemplary for the city's "Climate-Smart Helsinki" approach to sustainable urban planning. Thereby, smart Kalasatama also serves as the first model area for a smart energy system in Finland. Embracing smart services and solutions ranging from energy to waste management, the neighbourhood features one of the largest solar power plants in the country, smart energy storage, eco-efficient district cooling, smart remote-controlled transformer substation, a fault-tolerant ring network and an electric car network.
The visit highlighted not only the challenges but also the opportunities for increased liveability, innovation and entrepreneurship associated with the ambitious changes required by the city's climate adaptation and carbon neutrality plans. Helsinki's Deputy Mayor for Urban Environment, Anni Sinnemäki, who was welcoming the delegation, summarised why ambitious, integrated climate action is so imperative to Helsinki by stressing that: "The time left to reach international climate targets is very short and is requiring integrated climate actions on all levels. Local governments have a big role for implementing these actions in many areas and are crucial to encourage and facilitate ambitious emission reduction across sectors."
During their stay, Urban-LEDS II cities not only explored the smart and innovative solutions of Helsinki to decarbonizing across sectors, but also took stock of best practices and derived lessons from the showcased initiatives together with their hosts. The shared experiences and impressions will inform the next steps within the project to develop low-emission development strategies with visiting peer cities from across the globe.
Author:
Alexandra Pfohl is a Member of the Communication and Member Relations team of the ICLEI – Local Governments for Sustainability European Secretariat in Freiburg working on Urban-LEDS II. Contact her at: Alexandra.pfohl@iclei.org
TheMayor.EU stands against fake news and disinformation. If you encounter such texts and materials online, contact us at info@themayor.eu