Start of Baloise Belgium Tour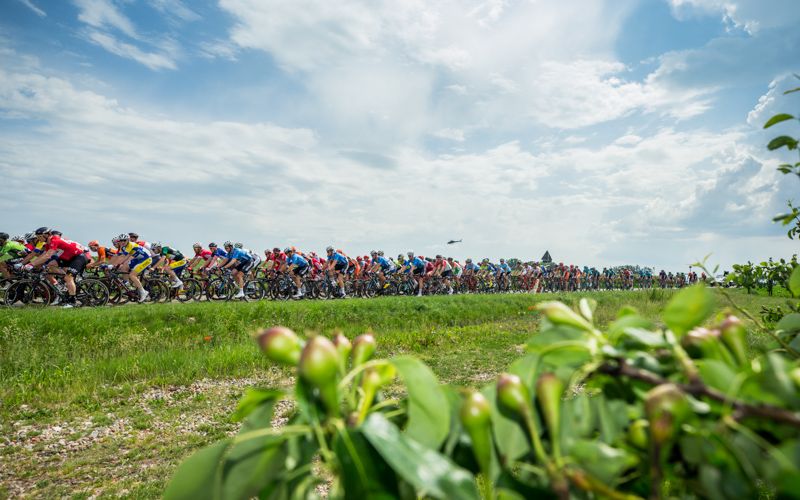 Source: Baloise Belgium Tour © 2019
Belgium is getting ready for another big sports event, namely – the Baloise Belgium Tour. The Tour of Belgium is a five-day bicycle race which is held annually and this year it will take place between 12th and 16th of June in six cities. Starting with presentation of the teams in Sint-Niklaas on the 11th, it will go through the following stages:
Wednesday 12.06 - Stage 1 - Sint-Niklaas - Knokke-Heist
Thursday 13.06 - Stage 2 - Knokke-Heist - Zottegem
Friday 14.06 - Stage 3 - Ind. time trial Grimbergen - Grimbergen
Saturday 15.06 - Ride 4 - Seraing - Seraing
Sunday 16.06 - Stage 5 - Tongeren – Beringen
With demanding and varied path, the Baloise tour has been gaining in popularity over the years, to attract gradually the cycling elite. Its first edition goes as far back as 1908. After two consecutive wins by French, it was dominated for 52 years by Belgians. And although it is named Belgium tour, for more than a century's history, the competition was won by representatives of eight nationalities so far.
As the tour ends in the lovely former mining city of Beringen, visitors and participants can both enjoy the various tourism opportunities in the area. Be it the well-preserved mining site and museum, swimming at the Sportoase or climing at Alpamayo, staying an extra day around is certainly worth it.
Find more about the tour at Sport.be
Learn more about Beringen or subscribe to our newsletter for interesting news and events from the European cities.