Feast of St Petronius in Bologna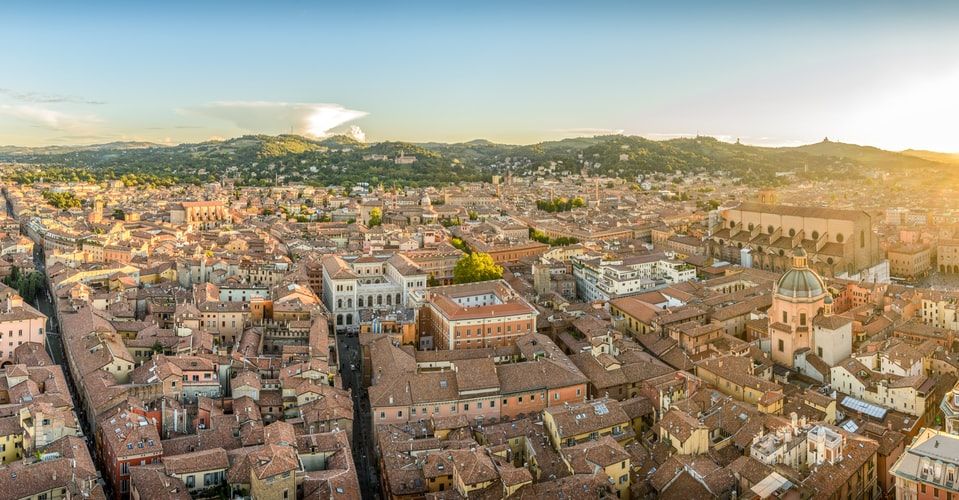 The Feast of Saint Petronius is a regional public holiday in the northern Italian city of Bologna observed on October 4th every year. The holiday takes place on the feast day of the city's patron saint.
Today Bologna is one of the biggest and wealthiest cities in Italy, but in the 5th century that wasn't the case. After being abandoned by the Romans, many buildings were destroyed by Goths during their invasion of the collapsing Western Roman Empire. In 431AD, Petronius arrived in Bologna to become the 8th bishop of the city. He had converted to Christianity and travelled to Jerusalem before becoming a priest and arriving at his new post. Petronius was bishop for 19 years and during this period, he became revered for his efforts in rebuilding large parts of the city, restoring it at least in part to some of its former glory. He also built the monastery of St. Stephen. As an example of his exceptional forward thinking, he based the designs of the St. Stephen church on the one of Jerusalem's Holy Sepulchre, the shrine, built by Emperor Constantine, where Jesus Christ is believed to have been crucified. But the most important legacy is not his building work, but the charitable work of Petronius for Bologna's poor, whom he helped with food and money.
Today the most important church in Bologna is the one built in his name. The Basilica of San Petronio is one of the largest churches in the world. It was planned to have been even larger, but it was intentionally kept smaller so that St. Peter's in Rome would be bigger - as some compensation, it does house the longest indoor meridian line in the world. On this feast day, a service to celebrate Saint Petronius is held by the Archbishop in the Basilica in the evening with a religious procession between St.Peter's and St. Petronio's. Today is also the feast day of St. Francis of Assisi.