Today cities unite against the death penalty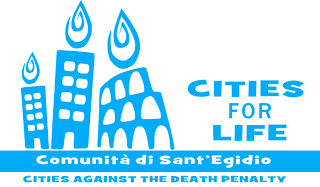 For almost two decades now a growing network of cities has been uniting against death penalty. The International Day of Cities for Life takes place every 30 November since 2002, promoted by Community of Sant'Egidio. 80 cities participated in the first edition, which celebrated the anniversary of the first abolition of the death penalty by a state. This took place in the Grand Duchy of Tuscany on 30 November, 1786.
The aim of the event is to raise public awareness on the topic using symbolic and artistic means and ultimately – to achieve a world without capital punishment. This is why every year the participating cities chose popular monuments or squares, illuminate them and organise various performances. As stated by the World Coalition Against Death Penalty, 794 monuments in 93 countries on five continents have been illuminated over the past 18 years.
Death penalty in Europe and the European Union
The demonstrations against death penalty also happen in countries where death penalty has been abolished long ago. Cities from the European Union have also joined the coalition even though the continent has been standing firm against this measure for decades.
In fact, the complete ban on the use of the death penalty is enshrined in the Charter of Fundamental Rights of the EU and the European Convention on Human Rights of the Council of Europe. In Europe as a whole, it is only Belarus that still performs executions on humans as a form of punishment.