The Florentine New Year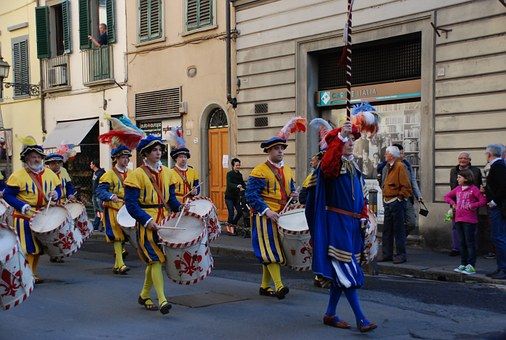 Up until 1750 Florence began the civic year, not in accordance with the modern solar calendar on 1 January, but on 25 March, marking the start of the year from the religious feast of the Incarnation.

In the city and in the lands belonging to it, the New Year was celebrated with a difference in reckoning of two months and twenty-five days, even when in numerous Italian and foreign states the modern calendar had been operating since 1582.

The Florentines did not change the calendar until 1749, when respect of the new temporal calculations was imposed by a decree of the Grand-duke Francesco II of Lorraine dated 20 November of the same year.

In Florence, on the day of the Spring New Year, a great crowd would set off in pilgrimage to the basilica of Santissima Annunziata, founded by the Servites, to venerate the miraculous fresco of the Annunciation in which the face of the Virgin, according to an ancient legend, was said to have been executed by the hand of angels.