How Portugal Fights Social Media Dependency
Emotional Management: Tool to Fight Social Media Dependency
February 28, 2020 16:00
TheMayor.EU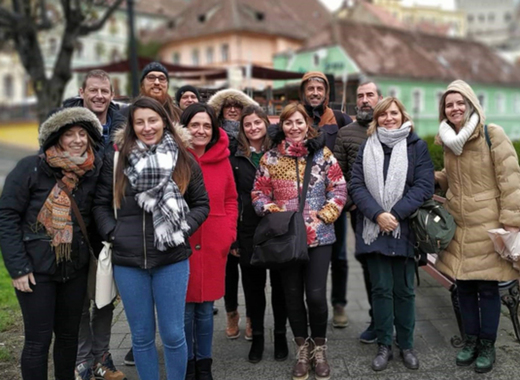 Source: Municipality of Amarante
In recent years, there has been increased talk of emotional intelligence as a prerequisite not only for a better life but also as one of the soft skills which are quite often included in job descriptions. What is more, many employers require their employees to attend emotional intelligence courses.
It is important not only because of the many benefits it will bring to you, your emotional state and your physical well-being but also to your job – higher productivity, for example.
Social media dependency fight
One of the strategies for developing such intelligence is to combat the addictions we have developed towards social media.
The Amarante municipality in Portugal has joined the "Emotional Management: Tool to Fight Social Media Dependency" project which is co-funded through Erasmus+ program of the EU. Strategic partners and participants in the project are also municipalities in Spain and Romania, which successfully apply good practices and different strategic models to reduce the social media dependence of pupils and students.
The project provides assistance to address the problems and challenges facing the entire community – students, teachers, parents. The false images that build up in the minds of children alter their perception of the world and thus make it very difficult to communicate and become accustomed to the norms of society in which they grow up and develop. This can lead to various emotional problems, stress, panic attacks, depression, etc.
The training will focus on managing the emotions of children at school and at home. This may also be the key to reducing students` dependency on digital space and social networks.
The various activities envisaged in the project are based on studies of the mental and physical management of emotions and the impact they have not only on the adolescent body and mind but also, late on, on the adult.
The project's duration is two years and provides for the exchange of skills, practices, ideas, and people between the three participating countries.
TheMayor.EU stands against fake news and disinformation. If you encounter such texts and materials online, contact us at info@themayor.eu