Available in:
Share article
Human chain from Vilnius to Belarus border shows support with protesters
Several Lithuanian municipalities provide support to those who wish to participate
August 22, 2020 17:00
Aseniya Dimitrova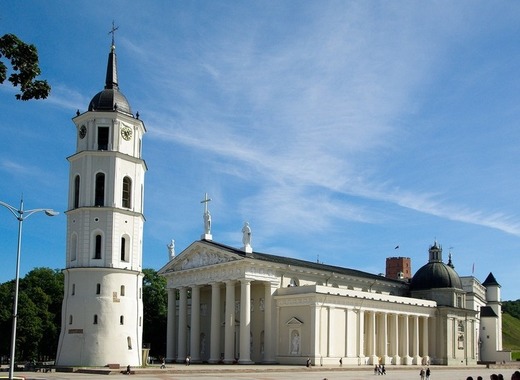 A special event will be showing the solidarity of Lithuanians with the people of Belarus fighting for democratic rights this weekend. The Freedom Road will form a human chain from Vilnius to the border with Belarus on the evening of Sunday 23 August.
The social demonstration commemorates the anniversary of the historic Baltic Way, which occurred on the same date 31 years ago. Stretching from Vilnius to Tallinn, it brought together a human chain of 2 million people spanning 675.5 kilometres across Estonia, Latvia, and Lithuania, back then, parts of the Soviet Union.
History repeats itself
Organisers believe that the time has come for a 2nd coming of the Baltic in order to peacefully express support for the Belarusian people's desire to be free and to rise against dictatorship. That is why LRT RADIJAS, the state-owned radio station and the independent online platform Laisvės TV will be coordinating the efforts of various Lithuanian communities to join the collective event. The radio will also broadcast important messages from the organizers and direct the flow of participants.
According to the broadcaster, many Lithuanian municipalities, cities from Estonia and Ukraine will be joining the event. Several municipalities have prepared a local organisation for the transportation of participants to the gathering.
The organisers expect 40 thousand people to stand side by side from the Cathedral in central Vilnius to the Belarusian border on 23 August, 7 pm. To ensure the order and safety of the event, Freedom Road organizers ask all participants to register in advance and wear protective masks and gloves during the event.
Why support Belarus in its fight for democracy?
Nationwide protests erupted in Belarus in the wake of the announcement of the Presidential election results from 9 August, which gave a decisive victory to the incumbent Alexander Lukashenko and a sixth term in office. According to many citizens, however, these elections were rigged, and the real winner was opposition candidate Svetlana Tikhanovskaya who was forced to flee to Lithuania, fearing for her own and her family's life.
For its part, the EU declared the elections unfair and not free and expressed its support for the Belarusian anti-government demonstrators.
TheMayor.EU stands against fake news and disinformation. If you encounter such texts and materials online, contact us at info@themayor.eu