Available in:
Share article
Hungary coping with used clothes disposal
Community fairs and clothing bins are two viable solutions
December 16, 2019 13:00
Plamen Petrov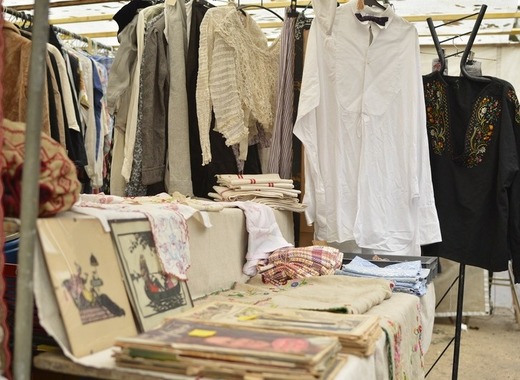 While winter and summer collections have long been the norm, nowadays clothing companies come up with new fashion lines every 4-5 weeks, promoting them in aggressive marketing campaigns. But, as is the case of almost all production sectors these days, durable materials and solid craftsmanship mean lower sales and less profit, so the modern clothes we buy are more prone to wear and tear than the ones worn by our grandparents. Finally, more and more clothes end up in the garbage bin.
There is cause for alarm, as the vast overproduction of fashion items, the use of synthetic fibers, and the agriculture pollution of fashion crops, among other things, make the textile industry the second greatest polluter of local freshwater (and the fifth most polluting industry) in the world.
In Hungary alone, the number of clothes purchases increased by 60 percent between 2000 and 2014, generating a significant growth in the second-hand clothing market, shows a research carried out by the national public broadcaster MTVA.
But buying more clothes and wearing them for shorter periods of time poses a big problem when it comes to disposing of them in an environmentally friendly way. One of the solutions is something that even the filthy rich visit once in a while – flea markets. There you can can sell or exchange not only used clothes but other household items that are clogging your attic.
Community fairs and used clothing bins
One such initiative is the Hacuka Community Fair in Szombathely, which is held monthly. Fair organizers say that rising consumer awareness and the price advantage make such fairs a success. Moreover, charity sales often take place there.
Another solution are the used clothes bins that are gaining popularity in big cities throughout Europe. Hungarian company Textrade, for example, has been operating 1,500 used clothing bins in the country for 15 years. Mihály Hartai, communications manager for Textrade, told MTVA that in recent years, with the increase in consumption and deterioration in quality, clothing is getting into containers more and more quickly. Currently, the company collects 10,000 tonnes in Hungary each year, which is a double increase over five years. Textrade is a profit-making organization, so the collected used clothes will be sold overseas to countries in the Far East after sorting.
Mihály Hartai is aware that it takes a completely different mindset to look for durable quality clothing instead of following the latest fashion trends. But according to him this is the surest way to reduce waste, be it to the detriment of his own business.
TheMayor.EU stands against fake news and disinformation. If you encounter such texts and materials online, contact us at info@themayor.eu