Available in:
Share article
Hungary set to achieve climate neutrality by 2050
The government has adopted a national energy and climate protection strategy
January 13, 2020 13:00
Plamen Petrov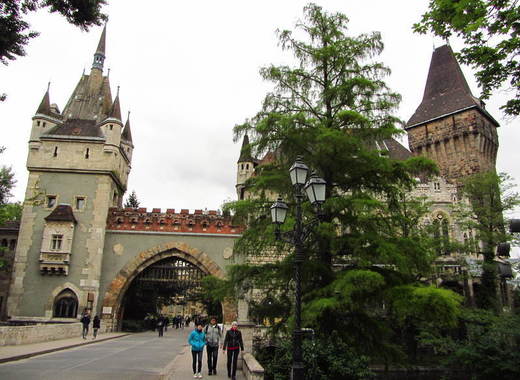 Source: Vajdahunyad Castle, Budapest / Plamen Petrov
The government is committed to making Hungary climate-neutral by 2050, provided that the costs of the transition are borne by the biggest polluters in Europe. This is the ultimate goal of the national energy and climate protection strategy which the Cabinet adopted last week, reported MTI, the Hungarian News Agency.
In his presentation of the strategy, László Palkovics, Minister of Innovation and Technology, stressed that the document contains specific measures to achieve. For example, by 2030, 90 percent of Hungary's electricity production should be carbon-free. This will pave the way for Hungary to become carbon neutral by 2050, in line with the EU strategic target.
The measures will be aimed at keeping consumers' energy and utility costs to a minimum while covering the costs of the service providers. Households will be encouraged to improve their energy efficiency and use their energy sources wisely.
Palkovics also said, quoted by MTI, that a long-term program plan, the National Clean Development Strategy 2050, would be completed by the end of the year.
End to illegal landfills and plastic bottles in rivers
Under the government's action plan on climate and the environment, from 2022 only electric buses will be available for sale in cities in Hungary with more than 25,000 people, announced PM Viktor Orbán at his annual press conference following the Cabinet meeting. He added that all illegal landfill sites should be eliminated and rivers should be cleared of plastic bottles.
According to Péter Kaderják, Secretary of State for Energy and Climate Policy, it would cost HUF 50,000 billion to make Hungary carbon-neutral by 2050. Discussing the financial dimension of the transition, Viktor Orbán pointed out that Europe is facing long debates on how to raise the money it needs to achieve carbon neutrality. He vowed to defend Hungary's position which he summarized in four points: 1. Big polluting countries and big companies should pay the bulk of the costs; 2. This policy must be implemented without increasing the price of energy and food paid by families; 3. It is unacceptable to take money from cohesion funds and transfer it for climate protection purposes; 4. It is impossible to build a climate-neutral economy without nuclear energy.
Climate emergency in Budapest
The capital's new leadership which has already declared climate emergency, reacted with a dose of skepticism to the government's energy and climate plans. The government is just talking but doing nothing, commented David Dorosz, Deputy Mayor for Climate Change, quoted by MTI. He went on to say that it is not words but deeds that make Budapest greener, mentioning two actions undertaken by Budapest Municipality: stopping the controversial Liget project for the development of the City Park and planting the new Csepel forest.
The program of Mayor Gergely Karacsony, structured on making Budapest a more environmentally-friendly and socially just city, also envisages modernizing the heating of condominiums, installing solar panels, and expanding waste separation, among other measures.
TheMayor.EU stands against fake news and disinformation. If you encounter such texts and materials online, contact us at info@themayor.eu