Available in:
Share article
I see my job as serving the people and making the best out of their tax euros, developing a city is more than just administrating the people
"It is about living together, bringing in different ideas and thoughts and making this town even more livable."
January 31, 2019 11:30
Monika Dimitrova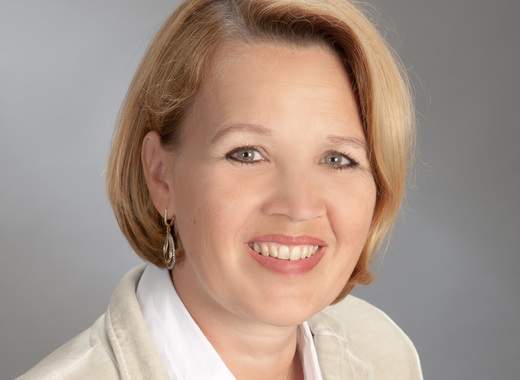 Source: Christine Kees
Andrea Kaufmann is the first woman mayor of her home town of Dornbirn, since May 2013. Kaufmann was reelected mayor of Dornbirn on 15 March 2015. See the full biography and additional information about Dornbirn here.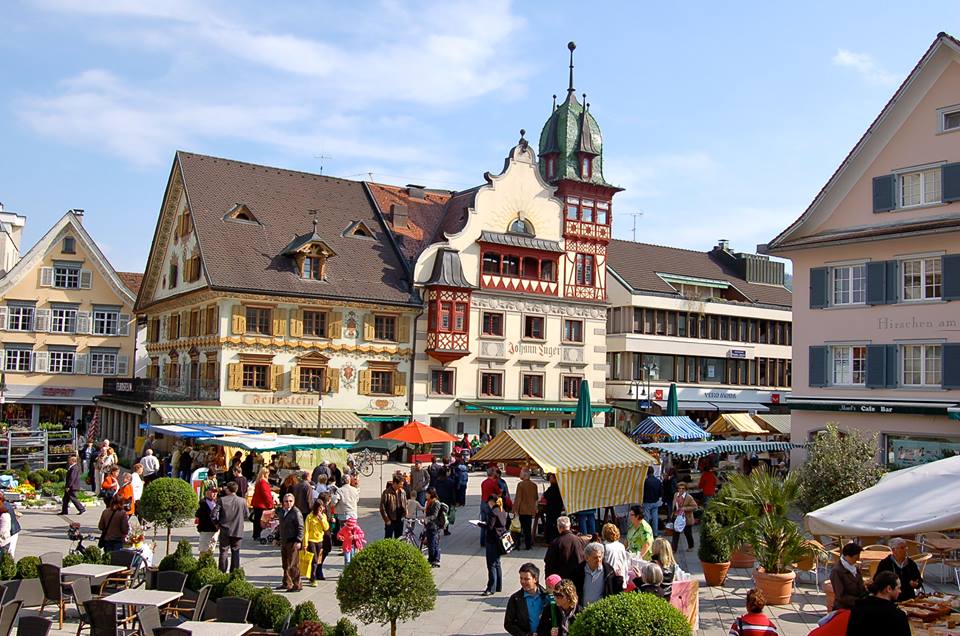 Mrs Kaufmann, please describe the city of Dornbirn in a few sentences.
Nestled at the foot of the Austrian Alps and situated in the Austrian Rhein Valley next to lake Constance and surrounded by Germany, Switzerland and Lichtenstein, Dornbirn is a quaint but busy town. With a population of almost 50.000 residents, Dornbirn is the largest town in the Valley, thriving economically and gifted with an enormous spirit to develop the city with the participation of its inhabitants.
You are implementing a project for healthy neighborhood for the families in the district of Rohrbach. Could you tell us more about the aim of the project?
A city of this size challenges different social developments. The neighborhoods are small enough for people and families to still know each other, though as families are getting smaller and more people are living alone, the tendency for people to be more isolated can be seen as well. As it is getting harder for families to become acquainted with their surroundings, we wanted to offer new possibilities for people to meet and hopefully get to know one another. There is an African saying: "to educate a child, you need a whole village" and that is the core of this project: to bring people together so they can share their lives, problems and successes. We want to strengthen our neighborhoods and have people and families supporting each other so they will feel a sense of overall connection.
You are willing to design the city hall of the future and you are looking for the answers: how the city hall could continue to be service-oriented, citizen-friendly and efficient in the future. Please tell us more about the initiative.
Civil service has come a long way over the last century. We see our job as serving the people and making the best out of their tax euros, though developing a city is more than just administrating the people. It is about living together, bringing in different ideas and thoughts and making this town even more livable. We strive for the City and Town Hall to be openminded as well as efficient and actually be a partner with the people living here.
Another good example from your municipality is the first European training company fair in Dornbirn in which have participated thousands of visitors and 150 exhibitors from 14 nations. How did you achieve this success?
The City of Dornbirn was always involved in the process of European integration. We were able to flourish when textile industries brought fortune to our City decades ago. The support of the European Union as well as a new spirit of entrepreneurship among our businesses have helped to redevelop our economical systems. We see this active spirit when we look at new businesses especially in the digital sector. Young people are starting to develop their ideas, sometimes in their living rooms and are being offered opportunities and infrastructure from the city with new and forward-looking projects. The start-ups from today might be the big players tomorrow. The Fair you mentioned is part of this – to encourage people with innovative and creative ideas to come forward and stand up for their ideas. There are so many creative and diligent people, especially around our University of Applied Sciences. We want and need to support them to make our economy and our people fit for the future.
Could you share other good practices from your municipality?
As I mentioned before, about 25 years ago Dornbirn lost many jobs with the textile industry moving away. However, several plants of those companies have stayed after being developed for centuries beforehand. For the city-planning this was a huge opportunity to partly redesign neighborhoods, create space for people to live and modern businesses to thrive. We can tell that we were successful because people from all over Europe come to see how this has been done. Today there are many old textile plants where more people are working than during the height of the textile industry. We also managed to stimulate these areas by putting cultural or other public services right into the center of these old textile plants. City planning is a very important part of our successful development. The city participated with most of these projects by investing as well. I think we did a good job.
Your goals and ambitions know no limits. The city of Dornbirn is also applying for the Capital of Culture 2024. How would this title contribute to a better life for the citizens of Dornbirn?
One might think that this undertaking is rather large for a relatively small town. We look at this as an opportunity for Dornbirn as well as for the whole Valley. We are not doing this alone; we are applying alongside and with the majority of other towns in the Valley and the nearby region of the Bregenzerwald because we want to open up the region for all of Europe. Where else can you feel the spirit of a United Europe better than in the region around Lake Constance with Germany, Switzerland, Liechtenstein and Austria in such close proximity? There is a lot we can offer to Europe and its citizens. As we see, this project which has included the people living here, there will be a benefit for everybody, our people as well. I'm sure that even after the process of applying the people here will look at the European project differently than before. I am absolutely sure that it is worth the effort and we hope that the ones making the decision will look at it the same way.
How do you evaluate the initiative of a unified platform for European municipalities and its main goal to keep European citizens informed about what is taking place in the European Union? How can the portal be useful to you and to the citizens of Dornbirn?
It is always about learning from each other. We do that with projects within Austria as well as with projects around the Lake of Constance. Every possibility to create ideas or to participate in something worthwhile coming from solid information is helpful and important. We learn from the differences of the cultures, of administrations or political systems. A platform like this could open up new perspectives and that is, of course, useful for everybody participating. After all, we try to create more "Europe" – for each resident, no matter where in Europe she or he is living, every town or city and each state or country. I strongly believe that there has been no better idea over the last 50 years than bringing the people and States of Europe closer together. That's what we strive for with everything we have and are.
TheMayor.EU stands against fake news and disinformation. If you encounter such texts and materials online, contact us at info@themayor.eu