Available in:
Share article
Improving air quality – the beneficial side effect of lockdowns
In Leicester, for example, air quality has improved drastically over the past month
April 20, 2020 19:30
Anton Stoyanov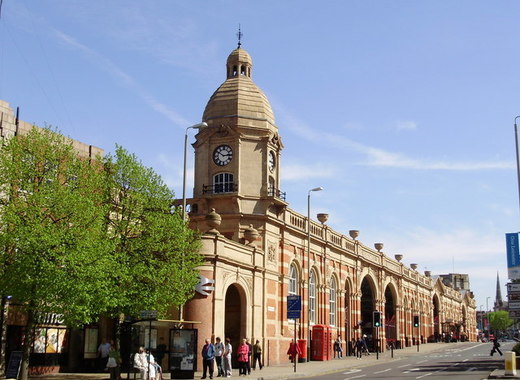 Source: Stephen Pointer / Leicester Rail Station
The main goal of the imposition of lockdowns across Europe is to contain, halt and delay the spread of coronavirus. Yet such measures brought with them a number of side effects – some of them on the negative side – like, for example, economic slowdown and massive layoffs, while other have been somewhat positive – like the drastic improvements of air quality due to the lack of vehicles on the streets of cities.
The data from Leicester
The beneficial side effects of the lockdown can easily be observed in the city of Leicester, where local authorities have reported a drastic improvement of air quality over the last few weeks.
The United Kingdom's government imposed its first lockdown measures at the end of March. That led to many people being forced to remain home, thus practically eliminating the widespread and massive use of personal vehicles like cars. This change was immediately reflected by Leicester's air quality monitoring system which saw the plummeting of Nitrogen Dioxide levels in just a couple of short weeks.
The steady drop began earlier in March when some businesses began sending their employees to work from home, but it turned into a massive avalanche on 23 March when the country-wide self-isolation measures were announced.
The drop in numbers
In the last week of March, the Leicester air quality systems detected 24 microgrammes of Nitrogen Dioxide – less than half the amount compared to the same period of time last year – when it found 58 microgrammes per metre of cubic air. In the first week of April, levels fell further, down to 22 microgrammes.
This drastic change has made local authorities feel more optimistic about the future, believing that if citizens see how much air quality can improve, they might prefer using cleaner methods of travel.
Leicester deputy city mayor for the environment, Cllr Adam Clarke, stated that "Obviously we don't expect pollution levels to remain this low once the lockdown is eased and life eventually returns to normal – but the improvements to air quality do offer a tantalising glimpse of how things could be if we all thought a bit more carefully about whether or not our daily car journeys are essential, and if more people used cleaner, healthier forms of transport such as cycling and walking more often."
TheMayor.EU stands against fake news and disinformation. If you encounter such texts and materials online, contact us at info@themayor.eu