Insect Trail reinforces Tallinn's bid for European Green Capital 2022
The trail is a part of a public space concept, based on biodiversity and nature-centered solutions
July 13, 2020 16:00
TheMayor.EU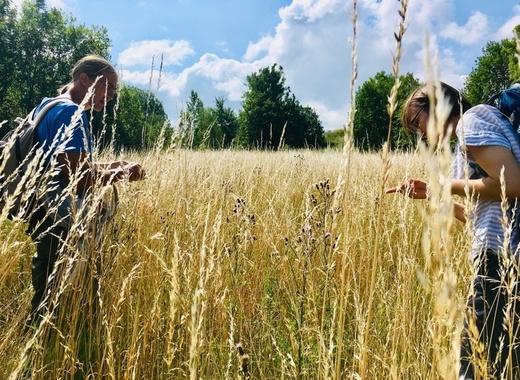 Source: tallinn.ee
Putukaväila (Insect Trail), an integral part of a new public space to be taking shape in North Tallinn, was officially introduced on Friday. The insect trail runs from Kopli department store to Stroomi beach and is part of a leisure corridor through the city characterized by plant and insect diversity and nature-centered solutions.
Conservation of species prioritized
"The insect trail is a concept with which Tallinn serves as an example for the whole of Estonia and Europe. It testifies to the special attention the city is paying to the conservation of species," said Mayor Mihhail Kõlvart at the event, quoted by the city website.
The planned corridor connects different neighbourhoods and residential areas with valuable green spaces. As Kopli cargo station is losing its economic significance, the overhead high-voltage lines will be replaced by an underground cable, which will expand the area's uses, with the green area evolving into a linear park.
Contributing to a safe mobility environment, a new light traffic road will encourage the use of bicycles, shortening the run from the station to Merimetsa or Stroomi beach to just 10 minutes. A planned tram line will significantly improve the connection to the city center. The architectural project of the future linear park also offers a complete concept of lighting, inventory, activities and landscaping.
Naturally, the value of the area is vegetation, which promotes the spread of pollinators (butterflies and bumblebees). Last summer, insect and plant scientists studied the distribution of the species in the area, concluding that more than 20 species of butterflies and over 10 species of bumblebees have found a home there. Most of the bumblebee species in Estonia are protected.
Contending for European Green Capital 2022
The Insect Trail and the overall nature-friendly public space concept are expected to boost Tallinn's chances to win the designation of European Green Capital 2022. The Estonian capital is among the four finalists in the competition alongside Dijon (France), Grenoble (France) and Turin (Italy).
"Tallinn has something to share with Europe. Our city is ready to be the bearer of the values ​​of the Green Capital. Such projects are a good example. Tallinn is definitely on an environmentally friendly path and we will continue on this course," concluded Kõlvart.
TheMayor.EU stands against fake news and disinformation. If you encounter such texts and materials online, contact us at info@themayor.eu