Available in:
Share article
It is possible to grow when you have vision and work ethics to make the ideas come to life
"We have our own development agency, with purpose of boosting the number of EU funded projects"
August 23, 2018 10:00
Monika Dimitrova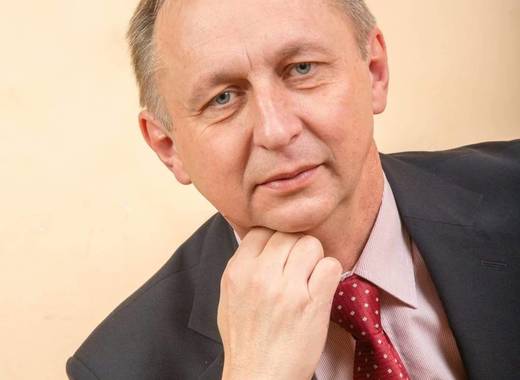 Source: Zlatko Babić
Zlatko Babić, current mayor of Kutina, was born in 1964 and lives in Kutina. He has graduated with title B.Sc in Chemical Technology and has his whole career invested in local chemical giant Petrokemija d.d, being the director of fertilizer production before he was elected as mayor.
He is known for his political and social activism in local community, served several terms in municipal council, as well as being a president of which at one point.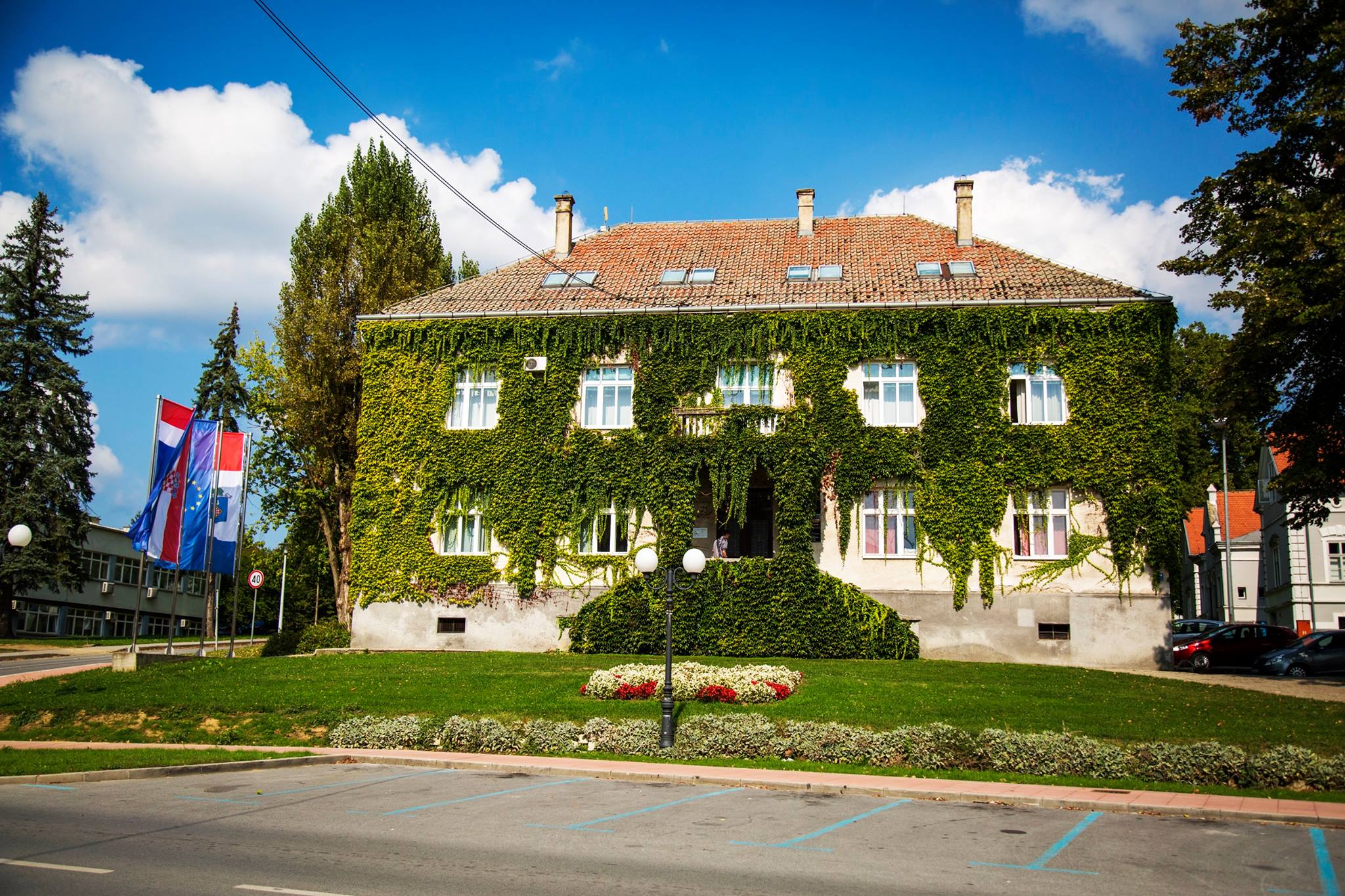 "Today, Kutina is a place where it is pleasant to live, work, create and enjoy life."
How would you describe the city of Kutina? What do you want our audience to know about it?
Kutina is industrial, commercial and administrative center of micro region of Moslavina, which is located in Central Croatia, with good geographical location, lying on Pan-European transport corridor X, within motorway and railroad access as well, and good road connections to Hungary and Bosnia and Herzegovina.
In general terms, it is not a big city, with municipal population of around 22 thousand people, per 2011 census, but with great historical and natural heritage, since the first documented mention of municipality occurred in 1256 in historical records.
On the western parts of municipality there are slopes of Moslavačka gora hill, where there is widespread culture of wine making with our autochthonous wine variety called ''Škrlet''. Moslavačka gora hill is a place you can also find location of ruins of old castles and forts, which makes it ideal place for hiking and casual sightseeing.
Southern part of municipality is where part of ''Lonjsko Polje'' nature park is placed, largest protected wetland in both Croatia and the entire Danube basin. It is rich in number of bird species as well as in cultural and historical heritage with old wooden houses built from local variety of oak tree and with specific build method being used.
In recent decades there was a strong industrial activity, with modern communal infrastructure being built upon that so, today, Kutina is a place where it is pleasant to live, work, create and enjoy life.
Croatia is a member of the EU since only 5 years, but your municipality has already managed to implement several European projects. Tell more about how they improved the quality of life of the citizens of Kutina?
Croatia is the most recent member of European Union, joining the club in July 2013. Throughout the years of negotiation, Kutina was preparing for the access to the EU funds and we made sure to take every possible step to apply with quality projects that can improve the quality of life of our citizens.
We have our own development agency, with purpose of boosting the number of EU funded projects, and we currently have 34 projects in motion with their overall worth of about 5 million euros. These projects are mostly infrastructure development, entrepreneurship and innovation projects, but we also care about the social component as well, with funding from European social fund (ESF) on several projects for schools and our youth population.
Along with 17 projects already in evaluation process and 7 projects in early stage of planning, we are already eyeing for more, since we consider these funds to be essential extension of our municipal budget.
Share others good practices from your municipality.
First and foremost I have to mention that we take special care of our young generations, we try to relieve parents with children as much as possible and support them in raising their kids. For that reason, we are keeping our kindergartens well-funded and I am proud to say all our schools and kindergartens are being renovated in terms of energy efficiency, so our children have optimal conditions in places they stay. The benefit of cost cutting and being friendlier to the environment is also important.
We also support parents by co-funding the children's longer stay in schools, their school materials and school meals. There are numerous other ways of support we give in various elements of parenthood to promote the idea that Kutina is very attractive place for families.
We also try to improve the overall economic picture of our municipality by supporting the investors that want to come here, or our own citizens who want to become entrepreneurs. There are various measures we take to help those who want to invest, both administrative and financial, with regard to the budget frame. For those who want to invest in new industrial facility there are no communal fees for some time, and we provide help with administration. For young entrepreneurs we help with the fixed amount of financial help and provide help with commercial loans they take from financial institutions.
Our aim is to improve and encourage entrepreneurship, especially caring about young people with great ideas. This is why we are in middle of the project of redeveloping a building close to town center to give them a solid space to work, and from there to launch their ideas to the world.
Do you think that a problem with accessing and gaining information exists among European citizens when trying to update their information about European policy implementation?
It is a bit harsh to say that there is a problem or issue with accessing the information, since we are all part of the ''global village'' as Marshall McLuhan said, but there is certainly a challenge in pinpointing the most convenient location to find our answers. It is helpful to have a place where you are able to find all the right answers when it comes to informing citizens about policies and projects in local communities.
What do you think about a unified platform for European municipalities and its main goal to make and keep European citizens better informed about what is taking place in the European Union? How the portal can be useful to you and the inhabitants of Kutina?
Having a place to gather common knowledge of what is happening around us, making us all aware of many good practices from other places is a valuable thing. For what we had to spend hours upon hours to find out, we now have few minutes and few clicks to find what we want. I consider this to be a great opportunity for all of us, regardless of our location, to share what is good and how to improve things, for the common benefit of our inhabitants, not just in our municipalities, but in European Union in general.
What will be the main goals you are planning to develop in the near future?
There are a lot of projects already in motion, which were part of my strategy for Kutina, but there are still a lot of important things to do. First of, my plan is to develop a large industrial-logistic zone near the highway exit, which will bring new investments and jobs to Kutina. Secondly, we want to help our entrepreneurs even more with with more financial support and less administration, as well as to support new start-up projects. And there is also the overall communal infrastructure improvements with regards to building new water supply network connections, waste management reform and road network improvements.
We plan to create new recreational facilities as well, with closed in-door pool as part of our Sports center, and new landscaping of parks and public surfaces. Developing this kind of infrastructure helps to encourage people to spend more time in the open, to live healthier and to boost their overall quality of life. In line with that, we plan to improve the health standard in our municipality even more so the basic medical needs and emergency services can be done here, without the need to travel to Zagreb.
I believe these projects will help to improve overall picture of Kutina in many areas and send a message to other smaller municipalities that it is possible to grow when you have vision and work ethics to make the ideas come to life.
To find out more about Kutina, visit the profile of the municipality.
TheMayor.EU stands against fake news and disinformation. If you encounter such texts and materials online, contact us at info@themayor.eu