Available in:
Share article
Jaak Raie, CEO at Tallinn Science Park Tehnopol: Estonian startup ecosystem is vibrant and active
The more you develop, the more you will be interested and able to find and contribute into international cooperation.
February 20, 2019 11:30
Olya Georgieva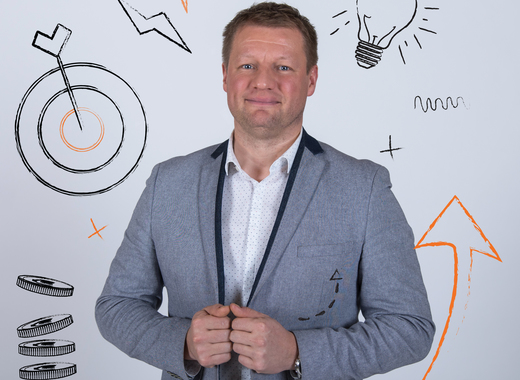 Source: Lisbeth Roos
Tallinn Science Park Tehnopol is the largest science park and start-up incubator in the Baltics. How did it all start?
The history goes back to early 2000's when our founders – state government, Tallinn City government and Tallinn University of Technology – understood, that it is more reasonable to create and keep up science park together. Negotiations lasted for some years until on 2003 Tallinn Science park Tehnopol was founded.
How do you evaluate the Estonian startup ecosystem?
Estonian startup ecosystem is vibrant and active. The community has so much energy in it, so it keeps itself up on a sustainable way. There isn't much money given by the state, but the successful startuppers are those, who are keeping the community up. Tehnopol is just one of the players with our incubation services.
What business development services are you offering at the moment?
Our business development services are aimed mainly to SME-s to foster reaching new markets and for the corporates to boost innovation. We are focusing on three areas – healthtech, greentech and ICT.
Your main focus areas are ICT, green and health technologies. Why these areas are so important to you? Pease give us some examples of your alumni companies in those three areas?
First of all, we see that those three areas have a potential for new businesses in sync with Estonia's rather high level of digitalization. Secondly those are also in tight relations with our competencies on science park side as well as on the university side. There is also a connection with local community and health tech cluster (http://connectedhealth.ee) and Smart City cluster (http://smartcitylab.eu/about) were brought to life. All our very good partners are listed on our homepage (https://www.tehnopol.ee/en/business-services) and open for new partnerships.
How many start-ups have you worked with? Do you still work with all of them?
There are ca 35 startups constantly in our incubation program. They are finishing the program as they reach the targets or die if they pay no effort. Each year our key-coaches and specialists evaluate nearly 150 very early stage startups and every fourth of them will get into program.
Which do you think are the greatest short-term and long-term challenges of a start-up company?
In short term it is important to keep up the spirit and withstand the pain of proving the idea to be right and working. It includes also keeping the team together. Of course, reaching an investment or revenue as fast as possible is also a challenge. In the long run it is important to be in the competition and reach global market to build up sustainable and powerful enterprise.
Science Park Tehnopol works both with startups and already operating businesses. Tell us more about your working approach with those two totally different types of companies?
The biggest difference lies in their development phase. Startups need boost and outside knowledge/money to start and not to die before they reach the market. Operating businesses instead need a new energy and push to develop further – to take new steps towards new products or markets.
Initiative innovators can apply for two programs in Tallinn Science Park Tehnopol – the Startup Incubator and the Prototron. What are the key features of a successful candidate in both of your business growth programmes?
In Prototron you must have a very good idea what might change something, a team is also important but not so much yet. The successful candidate for the incubation program has already a prototype, core team and some knowledge about the business model and investment need for example.
What kind of support do your startups receive during the programme?
In the incubation they get different kind of mentoring according to their needs. We start from business model and team, technology and product development are following if needed. On the road we go through legal issues, sales and marketing also. It all must end with the private investment around 100 000 euros or 200 000 euros of revenue.
Which are the main opportunities people should not miss nowadays?
The main thing is to come out with your idea and only then the life starts. There is no sense to think on your own and do nothing. If your idea is good, it will change the life of so many people.
What do you think about a unified platform for European municipalities which main goal is to keep European citizens better informed about all events and projects happening in the European Union? How can this platform be useful for Science Park Tehnopol?
Those cross-Europe platforms must be designed according to different markets and cultures. The habits of consuming the information differ and also the interest depends on the development phase of the enterprise. The earlier the stage the closer and reachable the services must be. Although the global market must be kept in mind all the time. The more you develop, the more you will be interested and able to find and contribute into international cooperation. And only then will big cross-Europe platforms be relevant, as Tehnopol uses for example EEN network.
TheMayor.EU stands against fake news and disinformation. If you encounter such texts and materials online, contact us at info@themayor.eu