Available in:
Share article
Karlovy Vary wants to be the first "Smoke free city" in Czechia
See what the Czech spa capital is doing to achieve this goal
June 24, 2019 11:30
Aseniya Dimitrova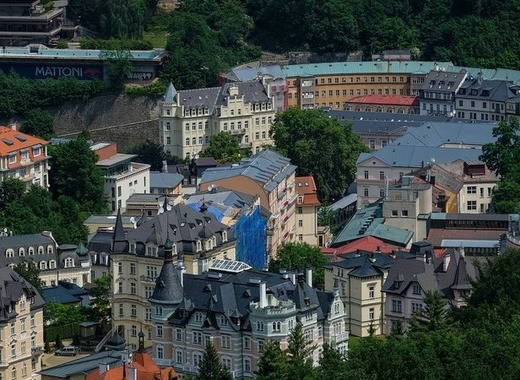 Karlovy Vary, regional capital, most important spa town in the Czech Republic and a candidate for the UNESCO World Heritage List, decided to become the first "Smoke-free City" in the country. Mayor Andrea Ferklová underlined their motivation to become an inspiration for the Republic and therefore – the decidedness of local authorities to support activities focused on health, balneology, healthy lifestyle, active tourism and the positioning of Karlovy Vary as a modern tourist destination of international significance.
Approximately 25% of the inhabitants of Karlovy Vary smoke daily. Although the general trend for smoking is on a decline, the number remains high. However, smokers surveyed by IPSOS recently estimated that with the help of an expert, family support but also the restriction of smoking in public spaces will have the biggest effect in alleviating this problem, combined with more information and job support. Here is why the intervention of the city is essential and that is the goal of the Karlovy Vary - City without Smoke project.
A smoke-free city means more activities and information in the area of ​​education and prevention of cigarette smoking with a focus on various groups of inhabitants and visitors to the city of Karlovy Vary. It also includes activities targeting existing adult cigarette smokers to help them stop cigarette smoking or to even guide them to less risky alternatives. It thus suggests that Karlovy Vary go beyond what national legislation imposes and be more active. The main steps to achieve this goal are divided into two areas.
Smoking prevention and protection of residents and visitors from passive smoking:
An information campaign on the harmfulness of smoking and passive smoking for residents and visitors;
Evaluating the possibility of expanding smoking bans;
Running a smoking prevention program for adolescents.
Smoking cessation support:
Assessing the availability of smoking cessation centres and improving their availability;
Certification for smoke-free culture for the city of Karlovy Vary, the municipality and its organizations.
Furthermore, the project should gradually grow as the reduction of cigarette smoking becomes the norm in Karlovy Vary. In order to fulfil the project, the Municipality is relying on cooperation with a number of other entities - such as hotel and spa facilities, transport companies, schools, as well as cigarette manufacturers who, as part of their society-wide activities, are aimed at reducing the risk of cigarette smoking corporate responsibility. One of the first activities is the signing of a Memorandum of Cooperation with the Czech Association of Hotels and Restaurants and Philip Morris ČR.
Find more information from the City of Karlovy Vary (in Czech).
TheMayor.EU stands against fake news and disinformation. If you encounter such texts and materials online, contact us at info@themayor.eu