Available in:
Share article
Katowice raises awareness on mobile phone-related accidents
"Hang up the phone and live!" is the strong message to take home
December 03, 2019 17:30
Aseniya Dimitrova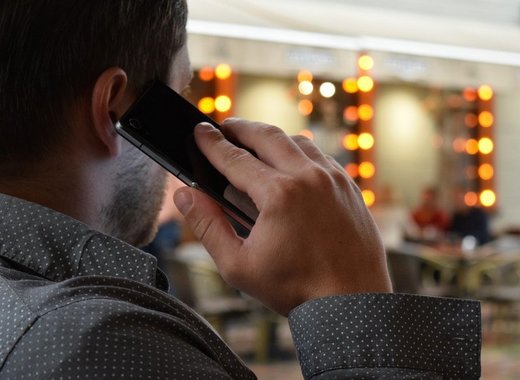 As much as we need our cell phones, we have to admit the dangerous extend to which they have become inalienable part of our lives and bodies. Having an interesting phone conversation while on the move might be a more pleasant way to spend time, but it can also prove quite dangerous and lead to unsolicited road accidents. This is what the local authorities of Katowice have taken into consideration while launching an awareness raising campaign – "Hang up the phone and live!".
The preventive action, implemented together with the City Police Headquarters in the Polish city, reacts to the increasing number of pedestrian accidents with tragic consequences. Many of them could have been avoided if pedestrians were more careful when crossing the road or track. Unfortunately, often absorbed in their mobile phones, pedestrians fail to pay enough attention to the world around them and lose their lives under the wheels of cars or trams.
The roads of Katowice much safer than a decade ago
The safety of road users is one of our priority tasks - that's why we work closely with the police in this area. Taking care of pedestrians only in recent years, we have introduced the Tempo 30 limited speed zone in many places in Katowice, and at traffic junctions we have installed traffic lights. We have also made a number of changes that reduce the speed of drivers, including construction of elevated pedestrian crossings or release thresholds. City monitoring or bicycle police and city guard patrols also have a positive impact on safety. Statistics show that it is much safer on the roads of Katowice today than 5 or 10 years ago. Unfortunately, tragic events still occur - that's why we are taking further action, explained Marcin Krupa, president of Katowice.
Educational activities are playing an increasingly important role in the process. The action thus is meant to draw attention to the phenomenon of "smartphone zombies". Unfortunately, there are still drivers who break the rules and do not give way to pedestrians in the lanes, so we must be particularly careful in such places, added Mayor Krupa.
At the end of last week, at pedestrian crossings with intense traffic, signs were placed appealing to put down the phone for a moment, look around and check if it is safe to pass. The "Hang up the phone and live" signs are visible at the intersection of 3 Maja St. and Plac Wolności as well as Kościuszki St. and Plac Miarki.
In addition, on Tuesday, December 3, Katowice police will carry out preventive actions. Uniform police in the area of ​​pedestrian crossings with the highest pedestrian traffic will appeal to passers-by to put their smartphones down and look around to see if crossing is safe.
TheMayor.EU stands against fake news and disinformation. If you encounter such texts and materials online, contact us at info@themayor.eu